Niko Pirosmani
Till 27. January 2019
The ALBERTINA Museum is devoting a comprehensive solo exhibition to Georgian painter Niko Pirosmani (1862–1918). This autodidact, whose radiant and emphatic works frequently show animals or scenes from the life of old Georgia and its people, has come to be viewed as a hero of the avant-garde who deserves to be discovered. Niko Pirosmani's conception of art is that of a wide-open field in which he, as a vagabond, has consciously chosen to lead a nomadic life. He wanders between city and country, inns and stalls, at the same time occupying the center of his community, with his works—produced in response to commissions—presented not in galleries and museums, but rather at inns, in taverns, and in shops. Niko Pirosmani thus embodies the vision of the artist as a clear-sighted outsider.
The exhibition is on view from October 26 2018 until January 27 2019.
The exhibition is made possible by Infinitart Foundation.
It is organized by the ALBERTINA Museum and Infinitart Foundation in collaboration with the Georgian National Museum and Fondation Vincent Van Gogh Arles.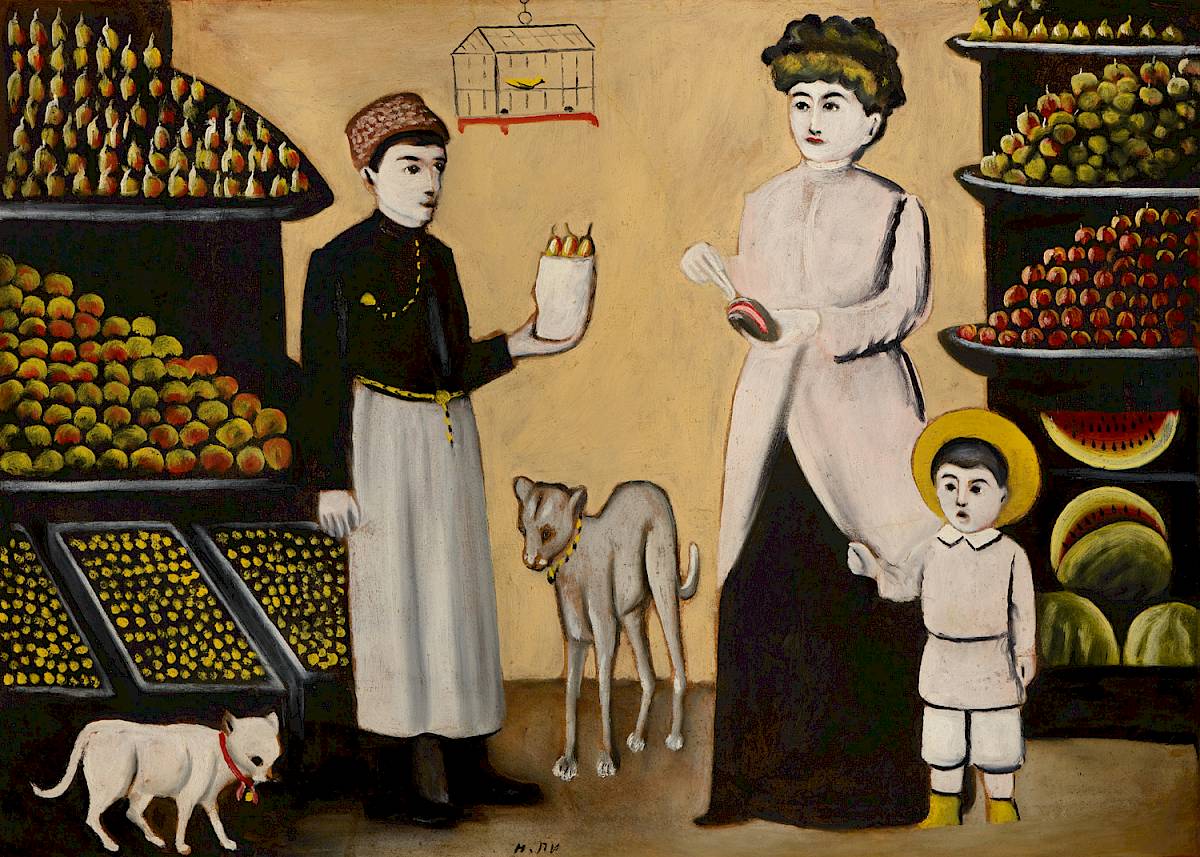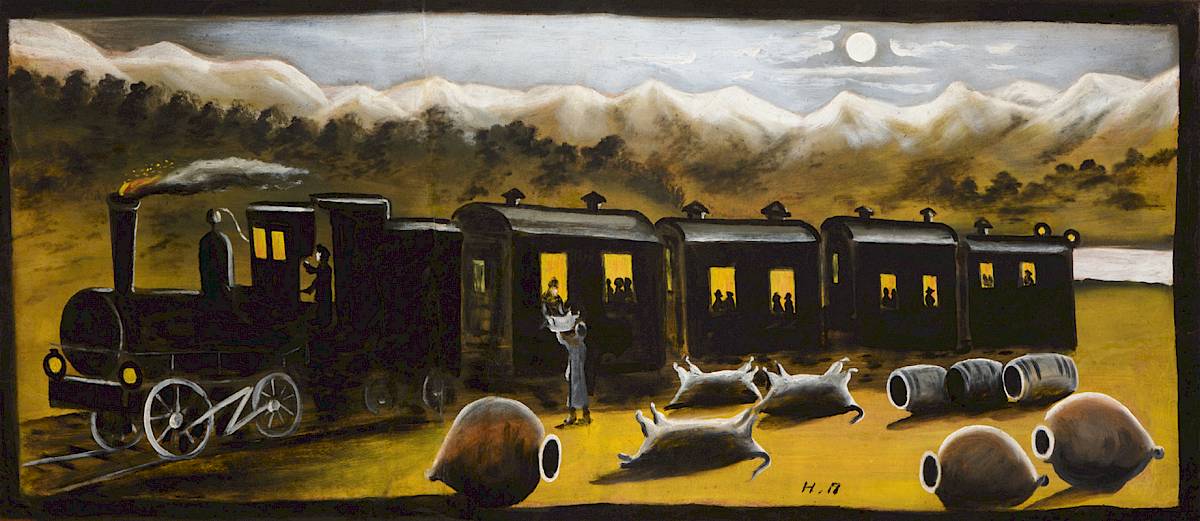 General Sponsor
Partner
Sponsor
Publication

Niko Pirosmani. Wanderer between Worlds (in German or French)
For the Georgian painter Niko Pirosmani (1862–1918), art is a large, open field, and he himself an outsider, a vagabond, a wanderer between town and country. Today, the autodidact who painted his vivid and striking works for the Georgian pubs and inns of the turn of the century is a partly forgotten hero of the avant-garde. The catalogue accompanying the exhibition includes his most important works.
Please note that this publication is only available in German and French.
in German or French
Ed. by Klaus Albrecht Schröder, Bice Curiger und Ciprian Adrian Barsan
2018
220 pages
29 x 24 cm
German EUR 32,90
French EUR 32,90


Niko Pirosmani: The Russo-Japanese War,
Oil on wax cloth
(Georgian National Museum © Infinitart Foundation)

Niko Pirosmani: Bear on a Moonlit Night, 1914,
Oil on cardboard
(Georgian National Museum © Infinitart Foundation)

Niko Pirosmani: Tatar Camel Driver,
Oil on cardboard
(Georgian National Museum © Infinitart Foundation)

Niko Pirosmani: Kakhetian Train,
Oil on cardboard
(Georgian National Museum © Infinitart Foundation)

Niko Pirosmani: Tatar Fruiterer,
Oil on cardboard
(Georgian National Museum © Infinitart Foundation)

Niko Pirosmani: Giraffe,
Oil on oilcloth
(Georgian National Museum © Infinitart Foundation)

Niko Pirosmani: Boar,
Oil on oilcloth
(Georgian National Museum © Infinitart Foundation)

Niko Pirosmani: White Sow with Piglets,
Oil on cardboard
(Georgian National Museum © Infinitart Foundation)

Niko Pirosmani: The Actress Margarita,
Oil on wax cloth
(Georgian National Museum © Infinitart Foundation)

Niko Pirosmani: Roebuck and Landscape, 1913,
Oil on cardboard
(Georgian National Museum © Infinitart Foundation)

Niko Pirosmani: Firewood Seller Boy,
Oil on wax cloth
(Georgian National Museum © Infinitart Foundation)

Niko Pirosmani: Big Marani in the Forest,
Oil on tinplate
(Georgian National Museum © Infinitart Foundation)

Eduard Klar: Portrait Niko Pirosmani, 1916
(George Chubinashvili National Research Centre for Georgian Art History and Heritage Preservation © Infinitart Foundation)

Tadao Ando: Table for Niko Pirosmani, 2018
Installation View ALBERTINA
(Infinitart Foundation © The Albertina Museum, Vienna)