Vienna's New Museum of Modern Art
ALBERTINA MODERN is Austria's new art museum for world-class modern and contemporary art. It trains its gaze on international artistic output and on the diversity of post-1945 contemporary art from Austria in equal measure.

With its collection of over 60,000 works by 5,000 artists, ALBERTINA MODERN numbers among the world's largest museums of modern and contemporary art. And on its over 2,000 square meters, the museum presents wide-ranging exhibitions that start from its own holdings of modern and contemporary art—most prominently among them masterpieces from the Essl Collection, which has been held by the ALBERTINA since 2017.
ALBERTINA MODERN makes its home in the Künstlerhaus on Karlsplatz—an exhibition building constructed in 1865 that was restored, modernized, and enlarged between 2017 and 2020 thanks to the patronage of Hans Peter Haselsteiner.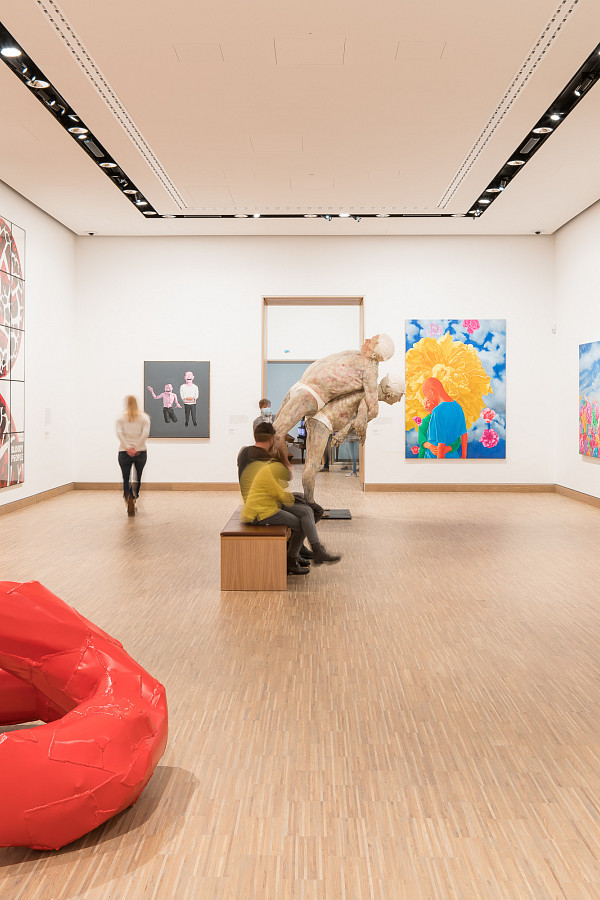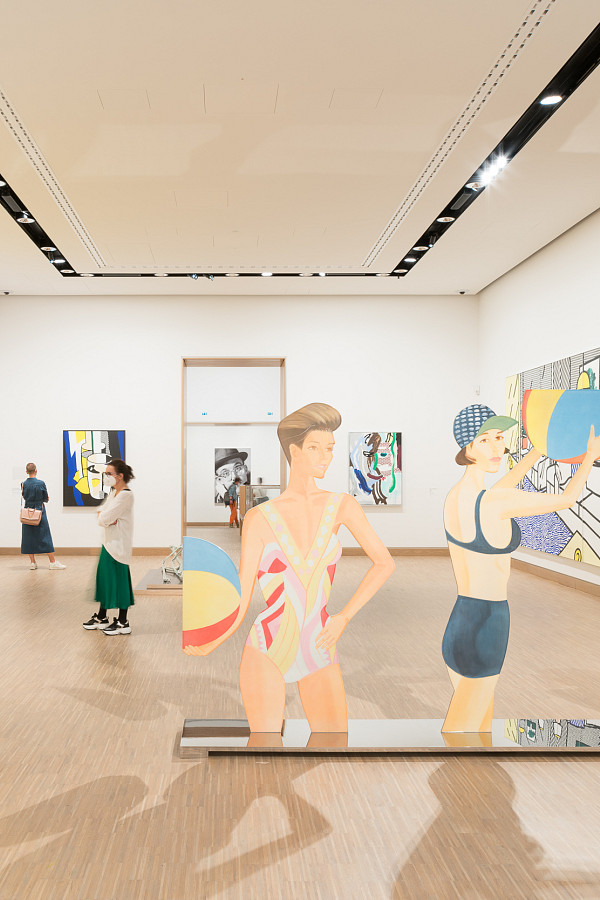 Exhibitions: Strategic Orientation
On the basis of its self-conception as a museum dedicated to the art history of Austria, ALBERTINA MODERN's exhibitions will be devoting prominent attention to the various political, social, and cultural developments of the past several decades in addition to post-1945 Austrian art itself. This is to be done by drawing above all on contemporary film footage and photographic material. The historical background of the artworks from the various decades since 1945 should help to engender a new level knowledge, understanding, and orientation when viewing Austrian art.
A further objective of ALBERTINA MODERN is to reinforce the status of Vienna as a city of art as well as ensure the ALBERTINA's global impact. This is to be accomplished by providing a wide audience and future generations with access to recent Austrian art at a prominent museum located in Austria's capital city.
It goes without saying that global social change and art's internationalization play important roles—but even so, ALBERTINA MODERN will always also be a home and a venue for art from Austria. This guarantees that Austrian art will always be presented on equal footing with works by the most important international figures.