A Passion for Drawing.
The Guerlain Collection from the Centre Pompidou Paris
Until 26 January 2020
Ever since the 1990s, Florence and Daniel Guerlain's interest has been focused on contemporary drawing, and the two have by now accumulated an extensive collection of works by internationally known artists. They are also the initiators and sponsors of the Prix de dessin, which is conferred annually by a jury.
2013 saw this couple donate part of their collection—totaling 1,200 drawings—to the Centre Pompidou in Paris. And now, as the first Central European museum to do so, the Albertina Museum is providing a glimpse into the Guerlains' activities as collectors by showing a selection of highlights from these holdings.
Artists: Mark Dion, Marcel Dzama, Marcel van Eeden, Catharina van Eetvelde, Jana Gunstheimer, Erik van Lieshout, Robert Longo, David Nash, Cornelia Parker, Joyce Pensato, Chloe Piene, Pavel Pepperstein, Javier Pérez, Anne-Marie Schneider, Kiki Smith, Nedko Solakov, Renie Spoelstra, Aya Takano, Sandra Vásquez de la Horra, Jorinde Voigt
On view from 11 October 2019 until 26 January 2020.




Publication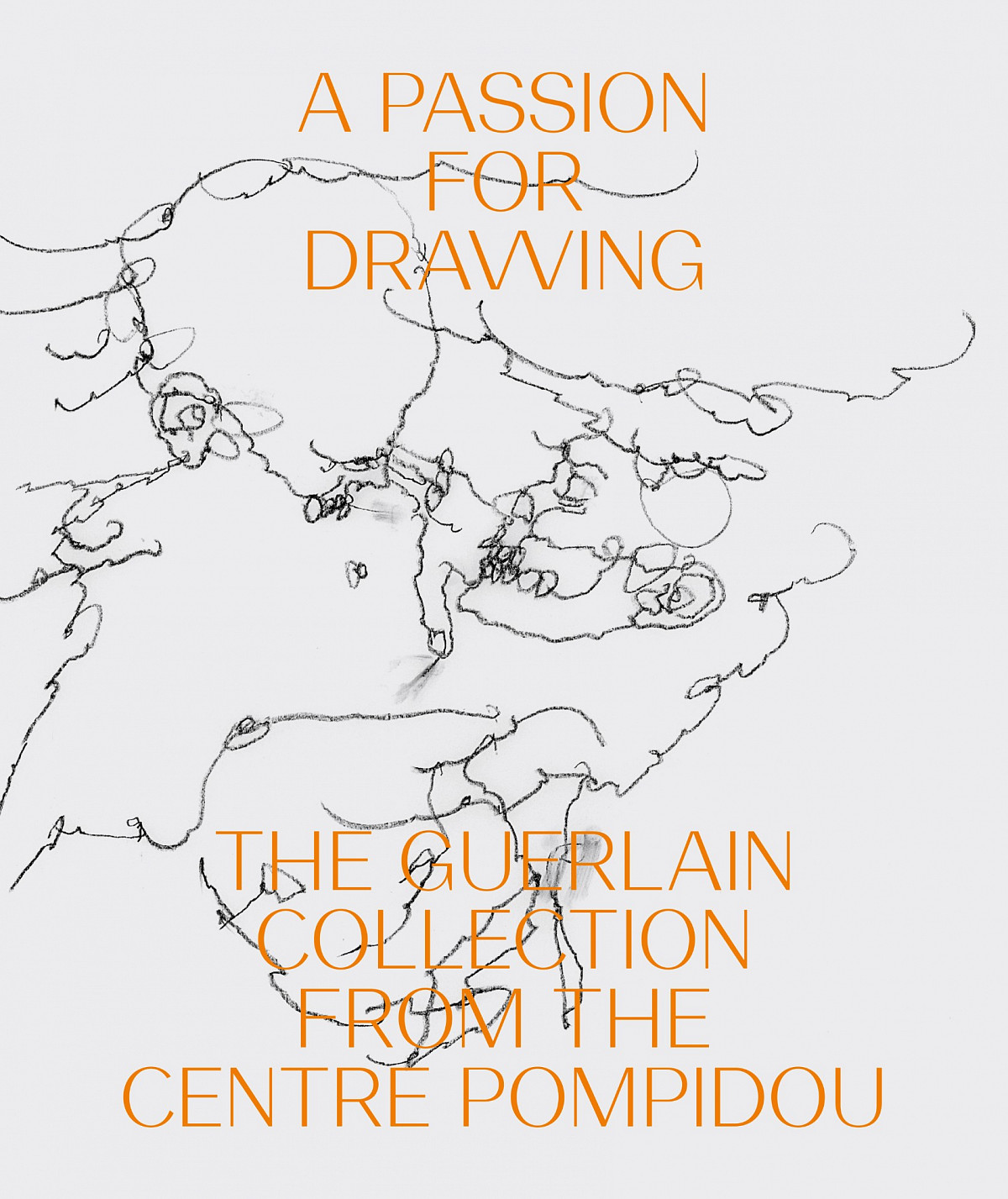 A Passion for Drawing. Die Sammlung Guerlain aus dem Centre Pompidou
In recent years, curator and Dürer specialist Christof Metzger has been reevaluating the ALBERTINA Museum's Dürer holdings, which embody the world's most important collections of both his drawings and his watercolors. The most surprising outcomes of this work are his assessments regarding the artist's great nature studies from the initial years of the 16th century—such as the Hare and the Large Piece of Turf —and his studies with strong light/dark contrasts on colored paper such as the famous Praying Hands, all of which probe the limits of what can be accomplished with pen and brush. These are demonstration pieces that proved Dürer's consummate drawing and painting abilities to anyone who visited the master's workshop. As such, they are not preliminary studies but autonomous visual tours de force that demonstrate Dürer's stupendous abilities as well as the intellectual depth with which he conceived of nature.
A Passion for Drawing. The Guerlain Collection from the Centre Pompidou
Ed. Elsy Lahner and Klaus Albrecht Schröder
2019
176 pages
20 x 24 cm, Hardcover
German EUR 29,90
English EUR 29,90


Catharina van Eetvelde: Equation, 2006
Gouache und Grafit auf Papier
(Donation de la Collection Florence et Daniel Guerlain, 2012 Centre Pompidou – Musée National d'Art Moderne, Paris © Catharina van Eetvelde)

Jorinde Voigt: 2 Horizonte; Mögliche Farben des Horizonts; Position; Himmelsrichtung; Rotation; 11 Externe Zentren; Territorium; Kontinentalgrenze, 2010
(Donation de la Collection Florence et Daniel Guerlain, 2012 Centre Pompidou – Musée National d'Art Moderne, Paris © Jorinde Voigt / VG Bild-Kunst, Bonn, 2019)

Marcel Dzama: Something out of a bad dream, 2009
(Donation de la Collection Florence et Daniel Guerlain, 2012 Centre Pompidou – Musée National d'Art Moderne, Paris © Marcel Dzama)

Sandra Vasquez de la Horra: La Fresca, 2006
Grafit und Buntstift auf Papier in Bienenwachs
(Donation de la Collection Florence et Daniel Guerlain, 2012 Centre Pompidou – Musée National d'Art Moderne, Paris © Sandra Vasquez de la Horra)

Jana Gunstheimer: Methods of Destruction / Nanna as Virginia or Black Lady, 2011
(Donation de la Collection Florence et Daniel Guerlain, 2014 Centre Pompidou – Musée National d'Art Moderne, Paris © Jana Gunstheimer © Adagp, Paris)

Robert Longo: Study for Bombing Baghdad, 2007
Tinte und Kohle auf Velin
(Donation de la Collection Florence et Daniel Guerlain, 2012 Centre Pompidou – Musée National d'Art Moderne, Paris © Robert Longo)

David Nash: Village Husk, 2000
Kohle auf Papier
(Donation de la Collection Florence et Daniel Guerlain, 2012 Centre Pompidou – Musée National d'Art Moderne, Paris © David Nash © Adagp, Paris)

Cornelia Parker: Bullet Drawing, 2008
Draht, von einem Projektil gezogen, in Glas gefasst
(Donation de la Collection Florence et Daniel Guerlain, 2012 Centre Pompidou – Musée National d'Art Moderne, Paris © Cornelia Parker)

Joyce Pensato: Flying Home, 2010
Kohle auf Papier
(Donation de la Collection Florence et Daniel Guerlain, 2012 Centre Pompidou – Musée National d'Art Moderne, Paris © Joyce Pensato, Courtesy Petzel, New York)

Pavel Pepperstein: The Dancing Woman, 2007
Aquarell und Tusche auf Papier
(Donation de la Collection Florence et Daniel Guerlain, 2012 Centre Pompidou – Musée National d'Art Moderne, Paris © Pavel Pepperstein)

Javier Pérez: Primigenios II, 2007
Tusche und Aquarell auf Pergament
(Donation de la Collection Florence et Daniel Guerlain, 2012 Centre Pompidou – Musée National d'Art Moderne, Paris © javierperez_artist)

Chloe Piene: 2 Heads, 2006
Kohle auf transparentem Velin
(Donation de la Collection Florence et Daniel Guerlain, 2012 Centre Pompidou – Musée National d'Art Moderne, Paris © Chloe Piene)

Anne-Marie Schneider: Untitled, 2010
Aquarell, Acryl und Tusche auf Papier
(Donation de la Collection Florence et Daniel Guerlain, 2012 Centre Pompidou – Musée National d'Art Moderne, Paris © Anne-Marie Schneider)
Photo: André Morin

Kiki Smith: Ohne Titel (Woman with Bird), 2003
Tinte auf Papier
(Donation de la Collection Florence et Daniel Guerlain, 2012 Centre Pompidou – Musée National d'Art Moderne, Paris © Kiki Smith, Courtesy Pace Gallery)

Nedko Solakov: Misbehaving Stories, 2006
Sepia, weiße und schwarze Tinte, laviert auf Papier
(Donation de la Collection Florence et Daniel Guerlain, 2012 Centre Pompidou – Musée National d'Art Moderne, Paris © Nedko Solakov)

Renie Spoelstra: Real Estate Property, 2010
Kohle auf Papier
(Donation de la Collection Florence et Daniel Guerlain, 2012 Centre Pompidou – Musée National d'Art Moderne, Paris © Renie Spoelstra)

Aya Takano: Float Toward Eternity, 2008
Aquarell und Tinte auf Papier
(Donation de la Collection Florence et Daniel Guerlain, 2012 Centre Pompidou – Musée National d'Art Moderne, Paris © Aya Takano)

Marcel van Eeden: Cat 9: Explosions, 2011
Negrostift auf Papier
(Donation de la Collection Florence et Daniel Guerlain, 2012 Centre Pompidou – Musée National d'Art Moderne, Paris © Marcel van Eeden © Adagp, Paris)

Erik van Lieshout: Tim Dog, 1992
Kohle, Öl, Aquarell auf Papiercollage
(Donation de la Collection Florence et Daniel Guerlain, 2012 Centre Pompidou – Musée National d'Art Moderne, Paris © Erik van Lieshout)

Mark Dion: The Shipwreck, 2001
Grafit, Aquarell und Tinte auf Papier Donation de la Collection
(Donation de la Collection Florence et Daniel Guerlain, 2012 Centre Pompidou – Musée National d'Art Moderne, Paris © Mark Dion Studio)

Nedko Solakov: Albertinadoodles, 2019
Tinte
(© Nedko Solakov)

Florence & Daniel Guerlain: 2018,
(© Christophe Boulze)