The 80s. Art of the Eighties
Until 13 February 2022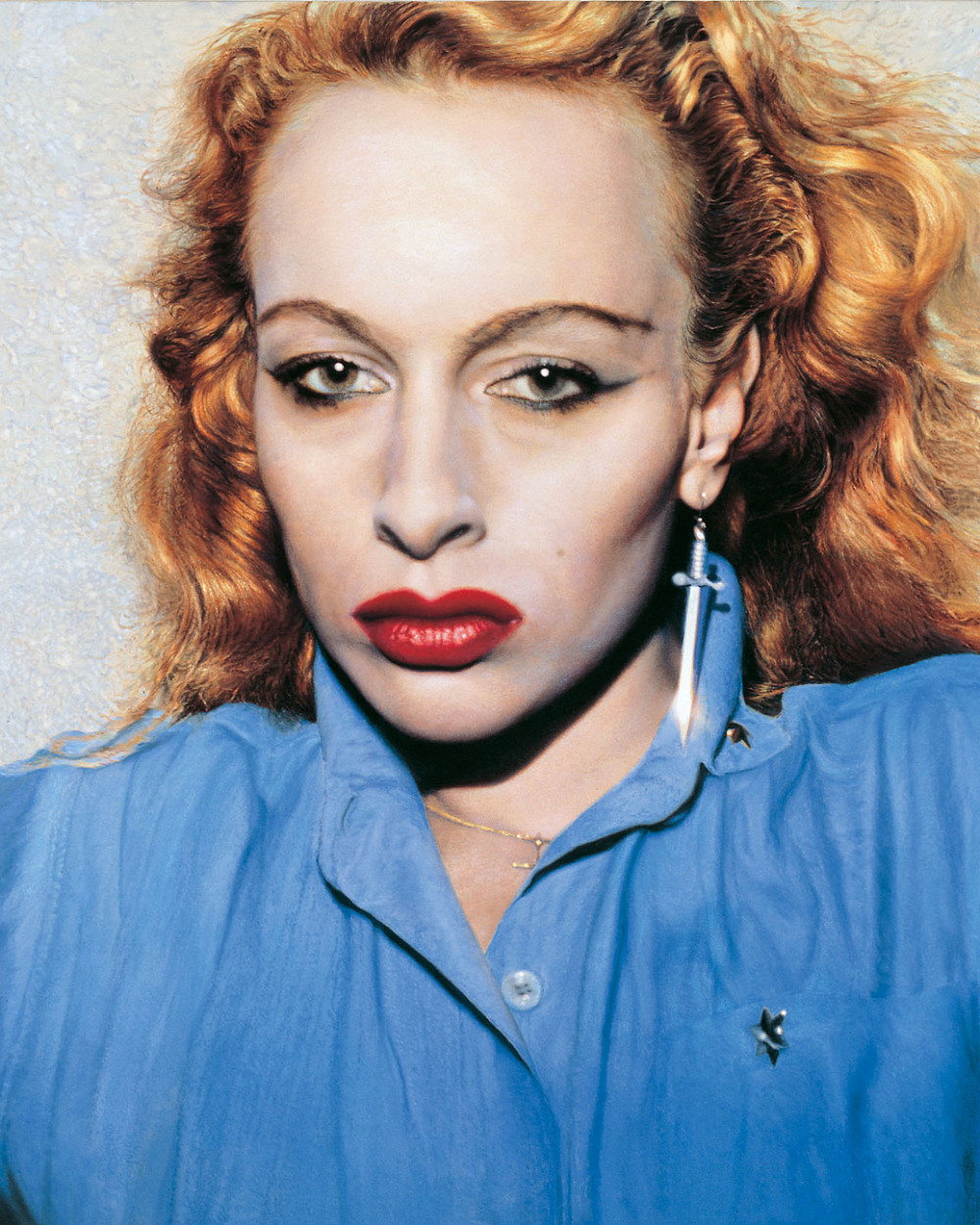 The 80s are the most important decade for the art of our age. For the first time, art was no longer determined by an all-dominant style, such as abstraction or Pop. The 80s stand out for an unprecedented stylistic pluralism that resorted to the picture pool of past decades: the 80s were the cradle of Postmodernism.
After the years of Minimalism and Conceptual Art, the New Wild Ones satisfied the hunger for pictures with their Neo-Expressionist painting. Jeff Koons discovered kitsch. Francesco Clemente resorted to ancient mythology, while Julian Schnabel shattered the picture proper with his material collages. Cindy Sherman and Robert Longo sought to disappoint expectations as to permanent artistic innovation by attacking the fetish of art's originality. Jean-Michel Basquiat and Keith Haring became the epitome of artistic nonconformity. The feminist art of Barbara Kruger and Jenny Holzer declared war on male dominance and the obsessed consumerism of American society. And for the first time, Austrian art, such as that of Franz West, Brigitte Kowanz, and Erwin Wurm, seamlessly blended in with contemporary international art.
On view from 10 October 2021 until 13 February 2022.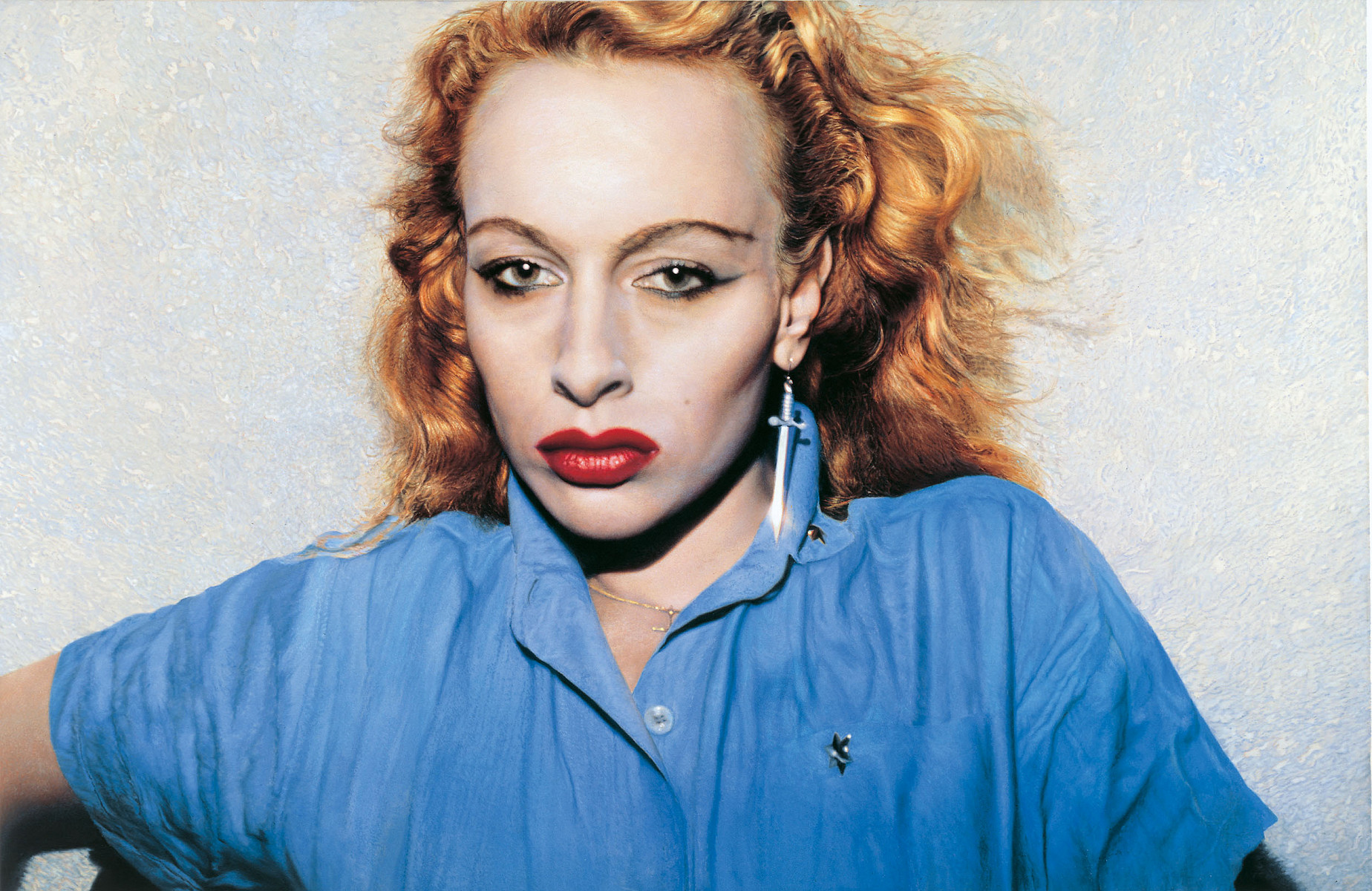 Franz Gertsch | Irène, 1980 | Olbricht Collection © Franz Gertsch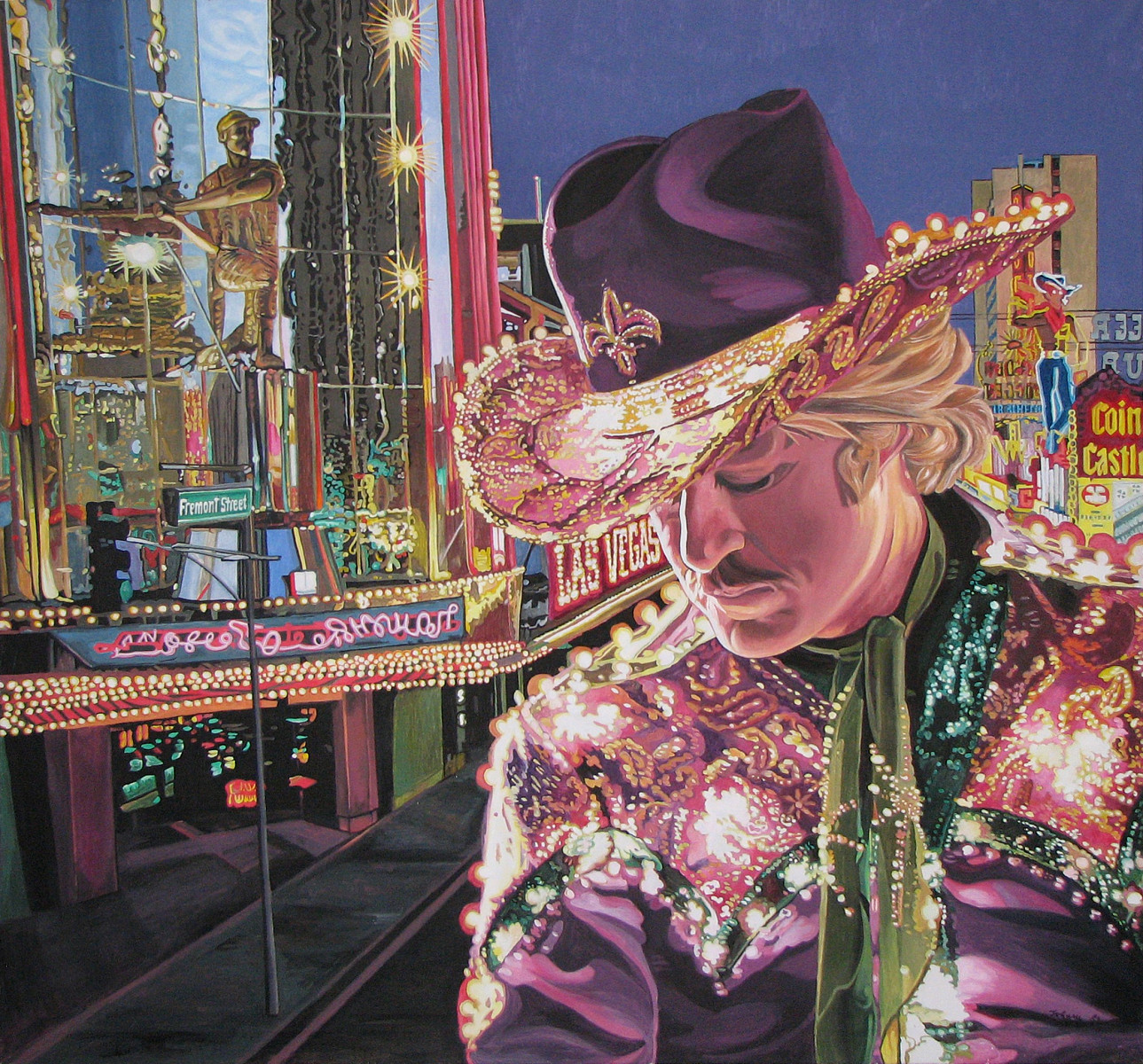 Isolde Joham | Electric Rider, 1981 | Private Collection © Isolde Joham | Photo: Olga Pohankova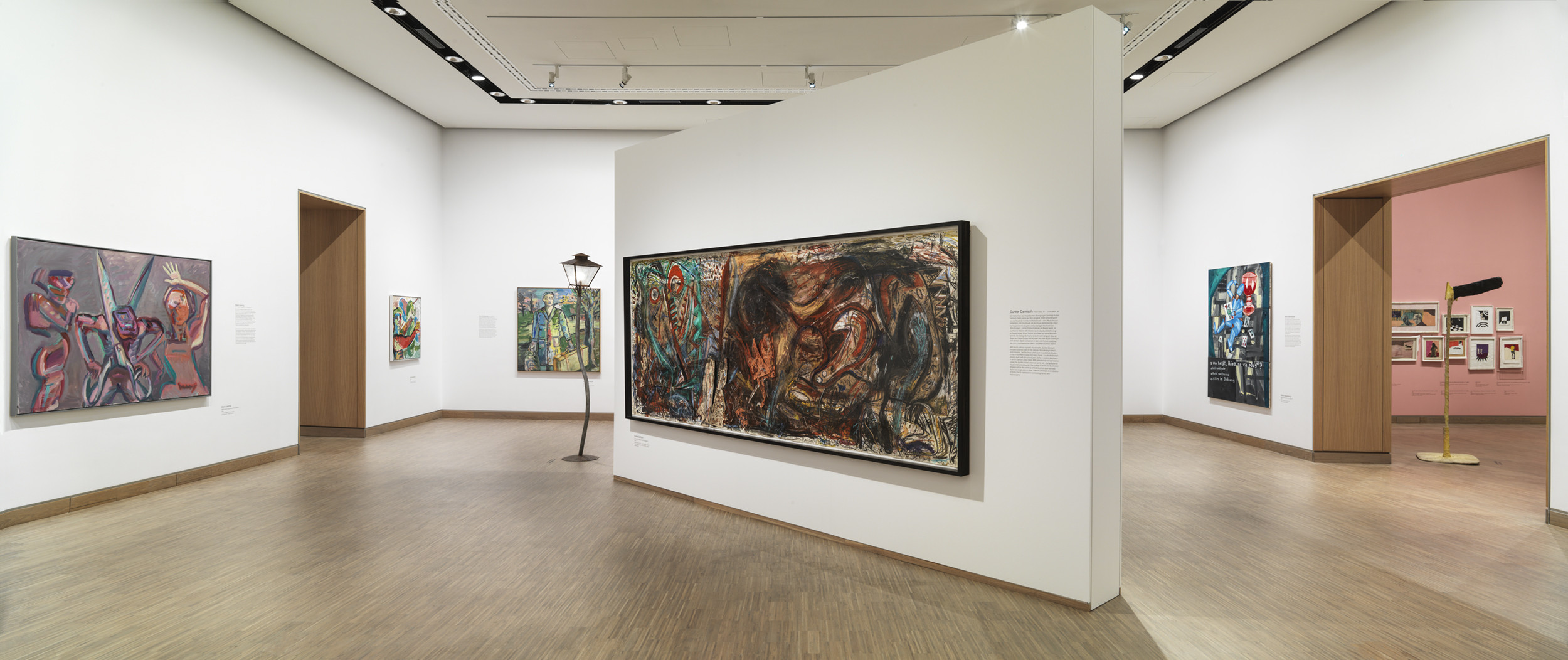 Exhibition view | Photo © Sandro E. E. Zanzinger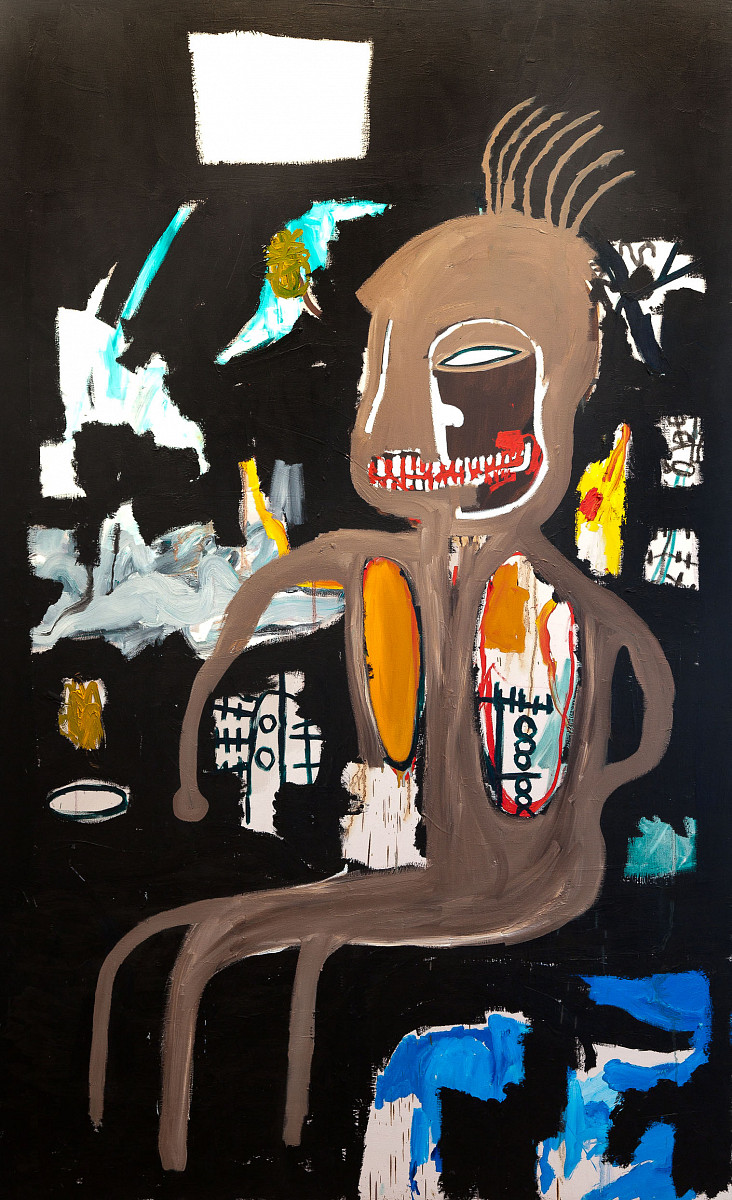 Jean Michel Basquiat | The Thinker, 1986 | Private Collection © The Estate of Jean-Michel Basquiat | Bildrecht, Wien 2021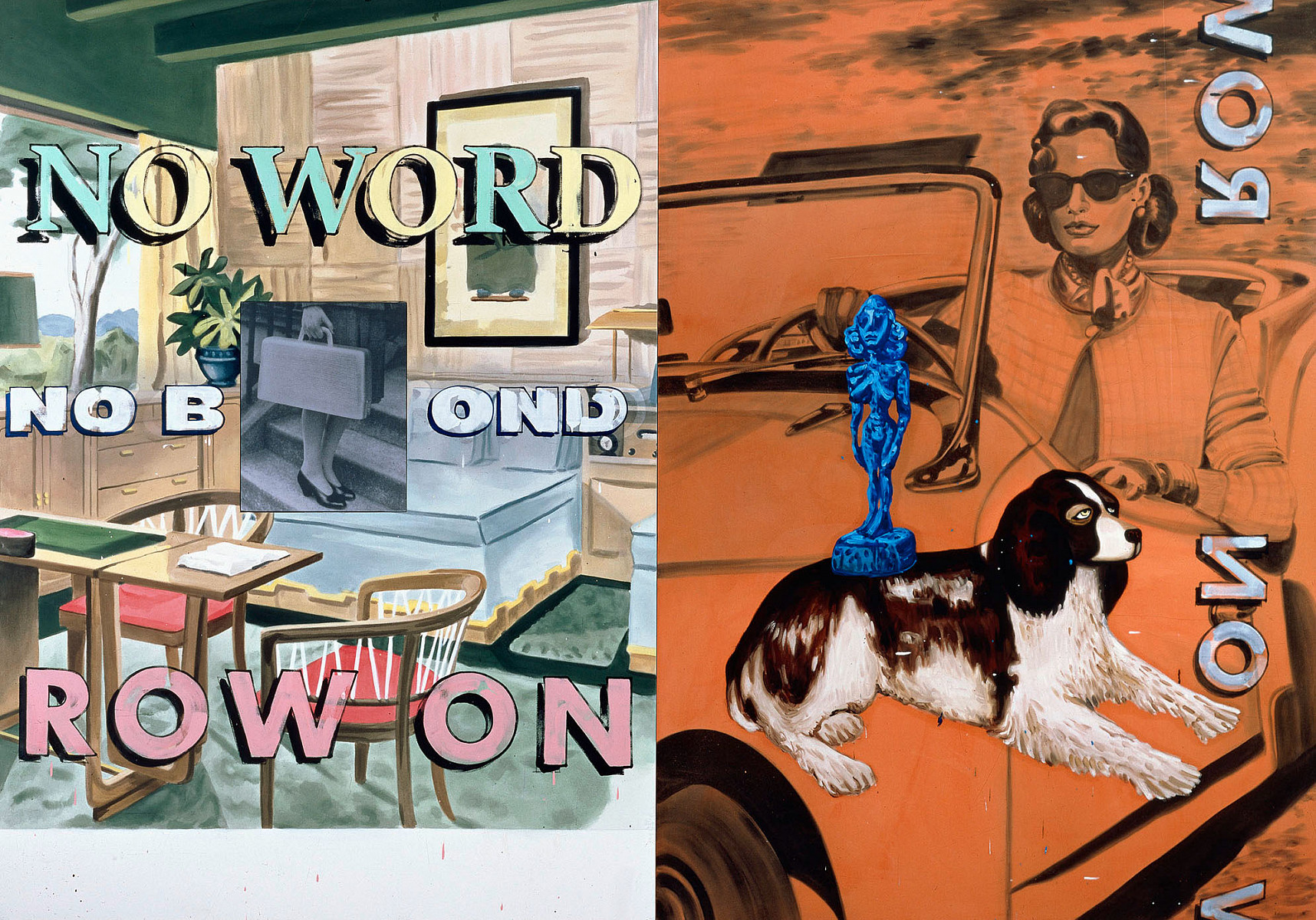 David Salle | Room with blue statue, 1986 | The ALBERTINA Museum, Vienna – The ESSL Collection © Bildrecht, Wien, 2021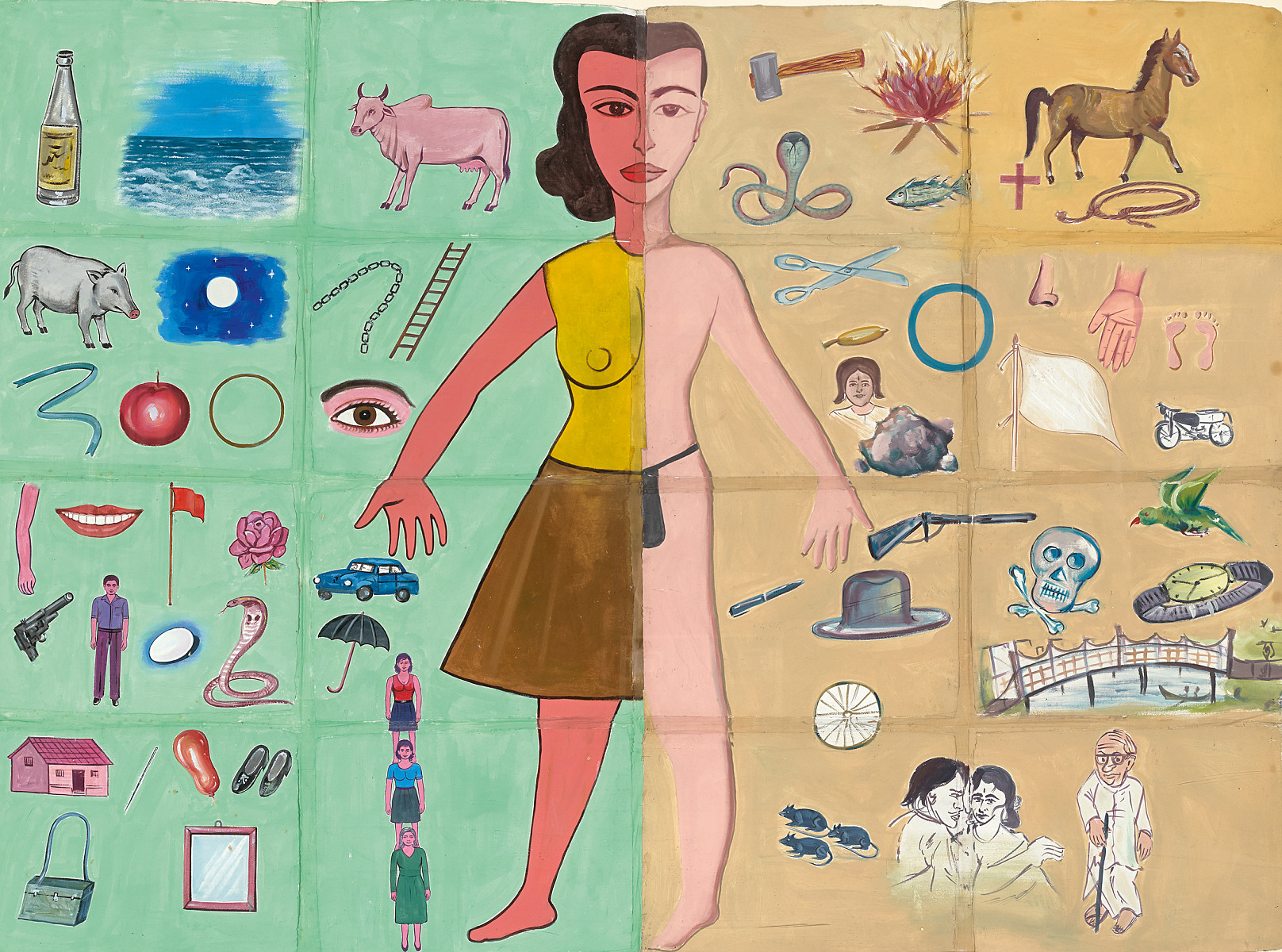 Francesco Clemente | Hermaphrodite, 1985 | The ALBERTINA Museum, Vienna - The JABLONKA Collection © Francesco Clemente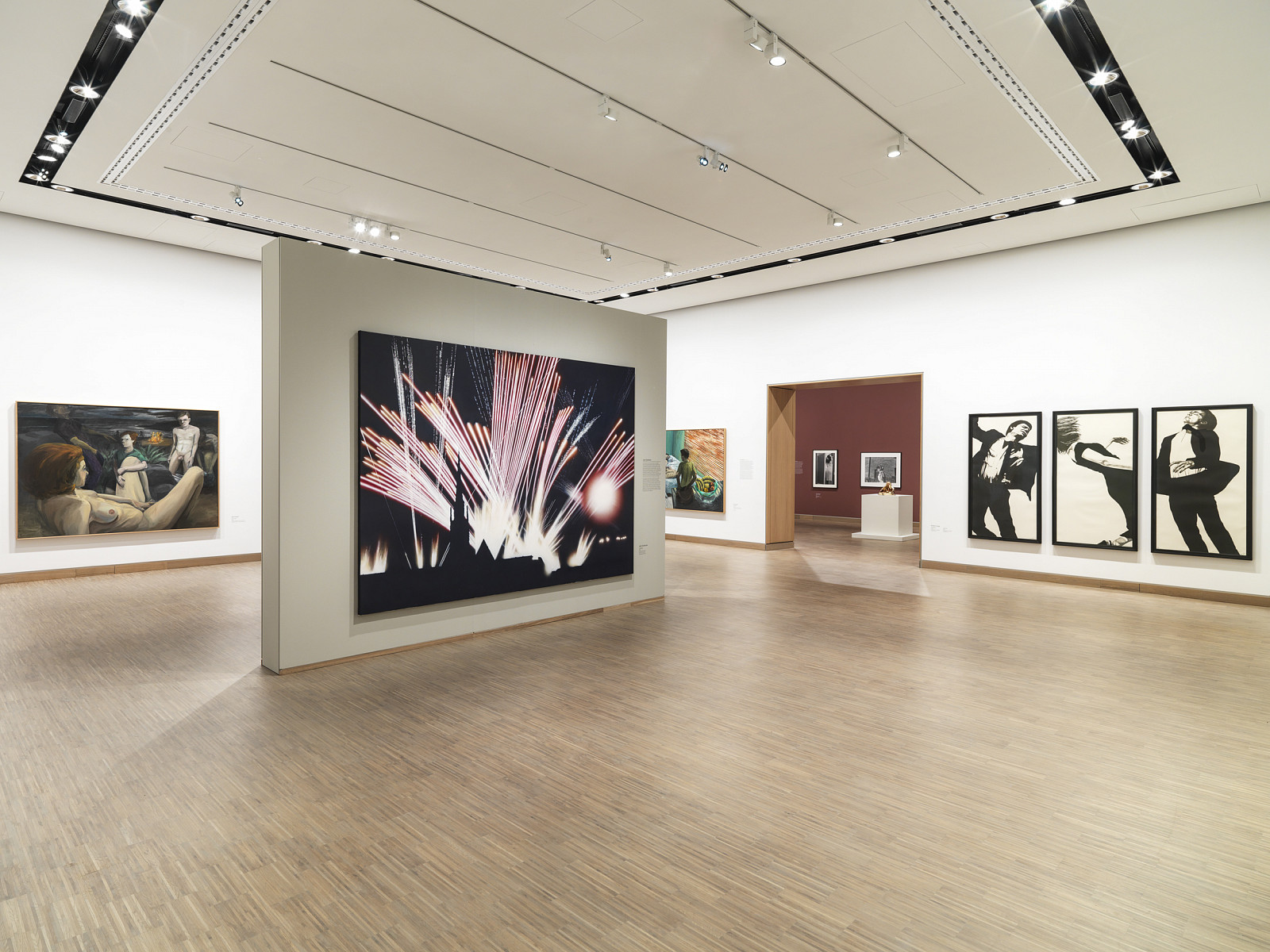 Exhibition view | Photo © Sandro E. E. Zanzinger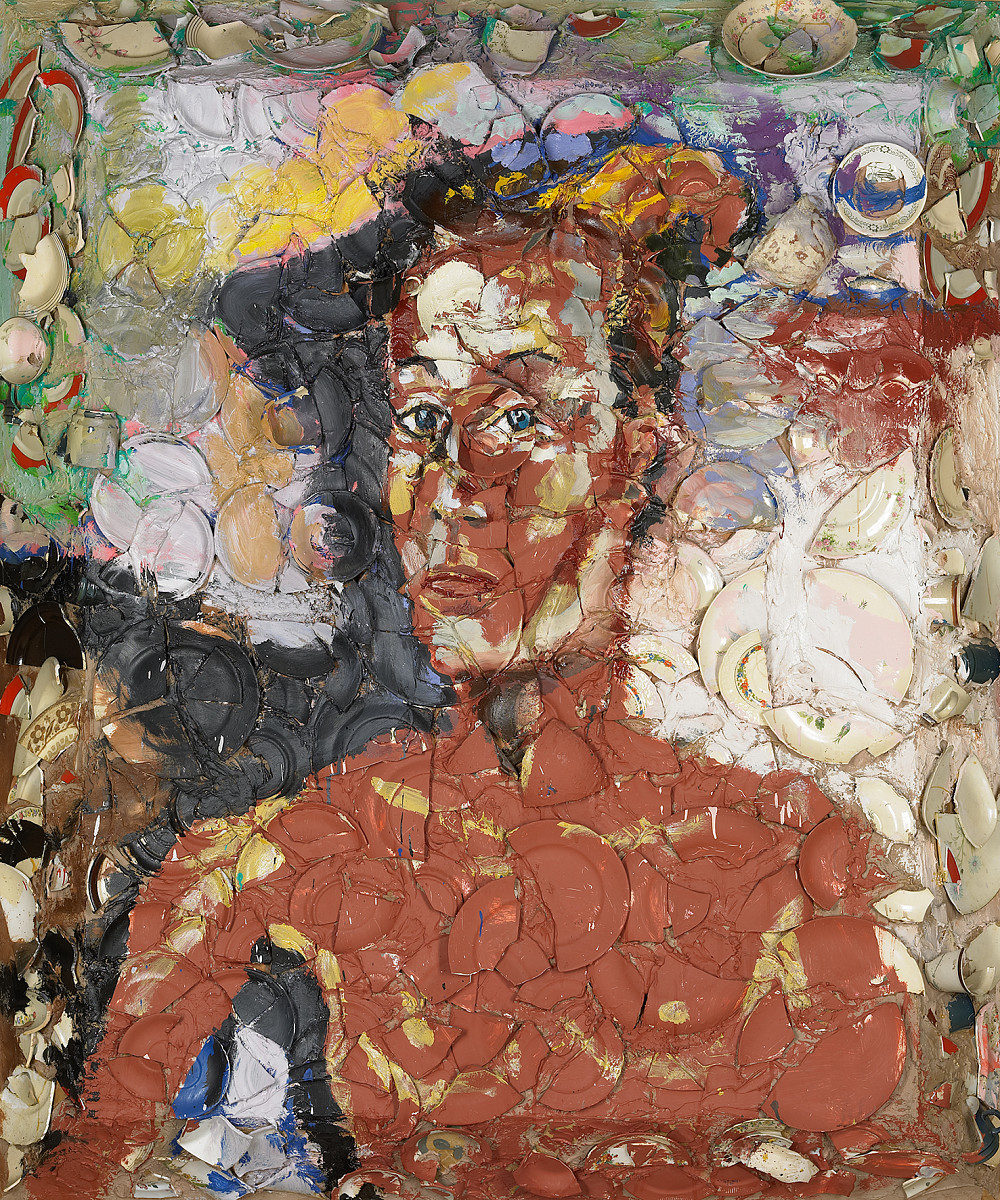 Julian Schnabel | Pandora (Jacqueline as an Etruscan), 1986 | ALBERTINA, Wien – The ESSL Collection © Julian Schnabel | Photo Stefan Fiedler - Salon Iris, Vienna
Brigitte Kowanz | 1x8, 1988 | ALBERTINA, Wien – Familiensammlung Haselsteiner © Brigitte Kowanz | Photo © Stefan Altenburger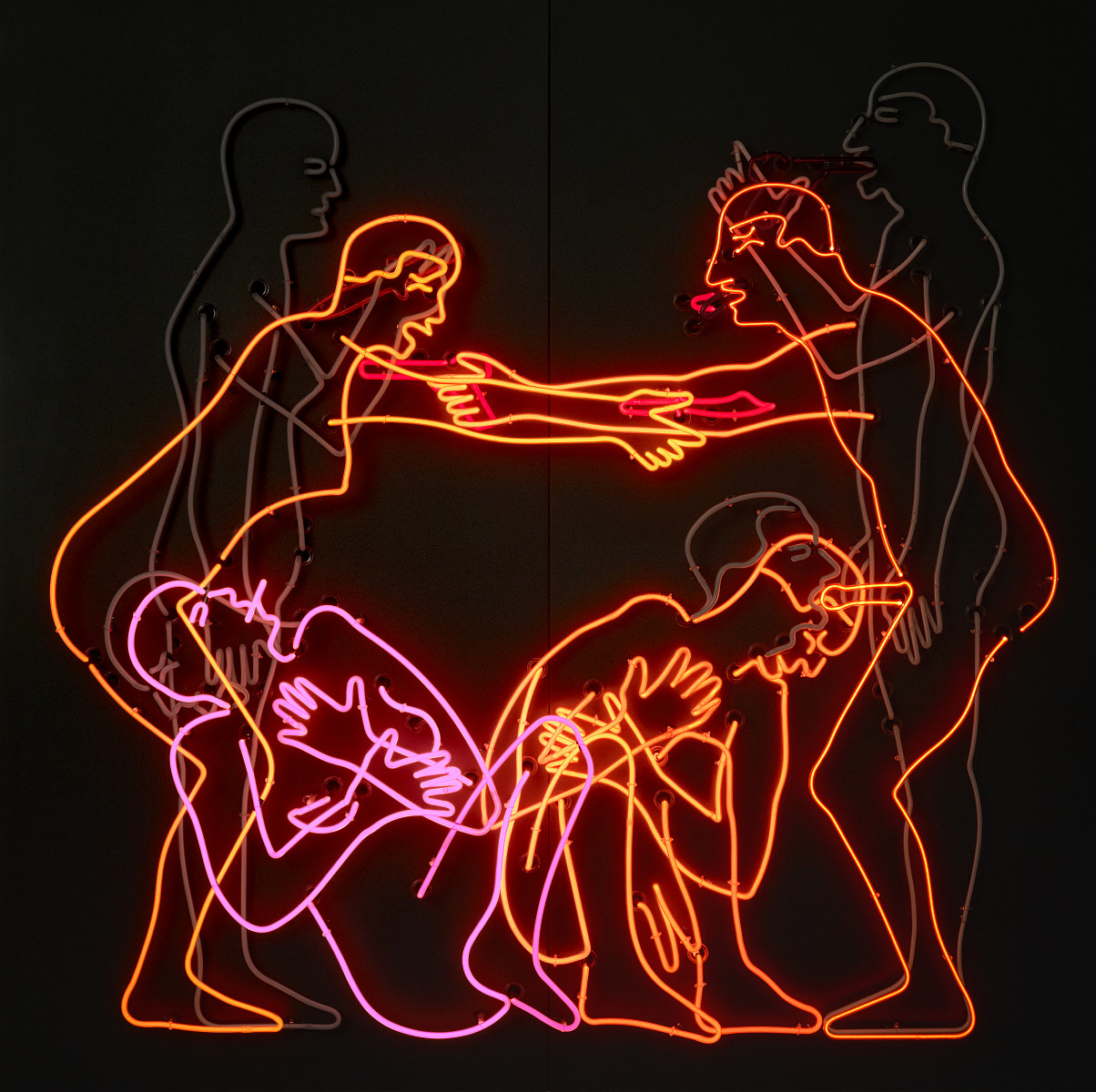 Bruce Nauman | Sex and Death by Murder and Suicide, 1985 | Emanuel Hoffmann-Stiftung, Depositum in der Öffentlichen Kunstsammlung Basel © Bruce Nauman/ Bildrecht, Vienna, 2021 | Photo: Bisig & Bayer, Basel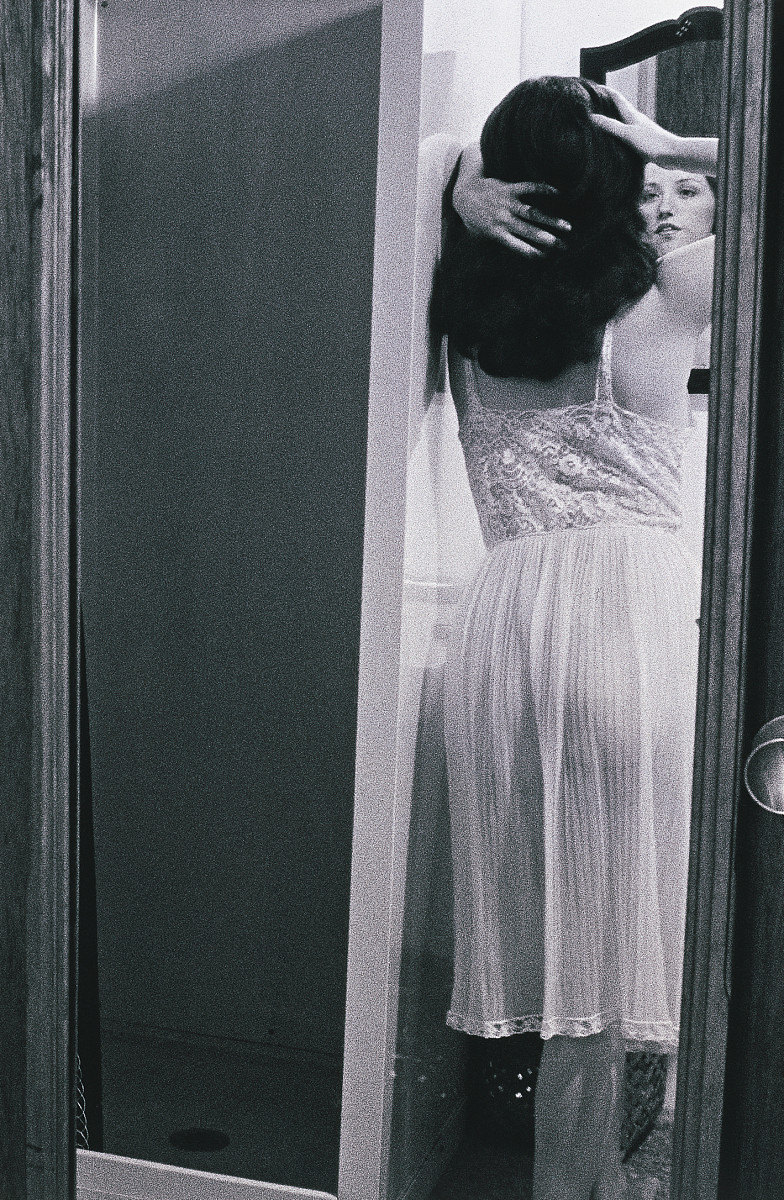 Cindy Sherman | Untitled Film Still, 1980 | ALBERTINA, Wien – The ESSL Collection © Cindy Sherman | Courtesy of the artist | Foto: Franz Schachinger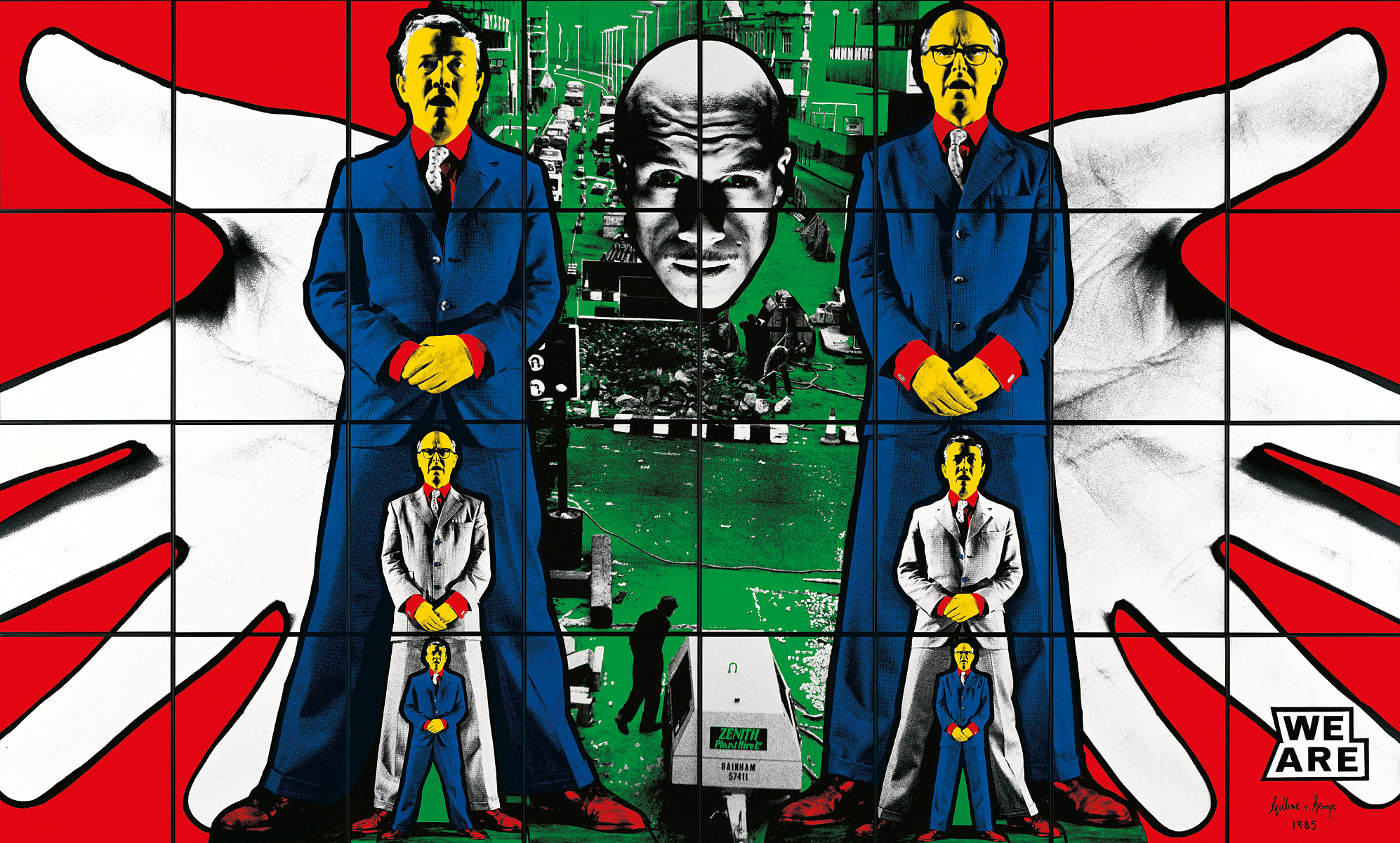 Gilbert & George | We Are, 1985 | Collection Thaddaeus Ropac, London · Paris · Salzburg · Seoul © Gilbert & George / © Bildrecht, Wien 2021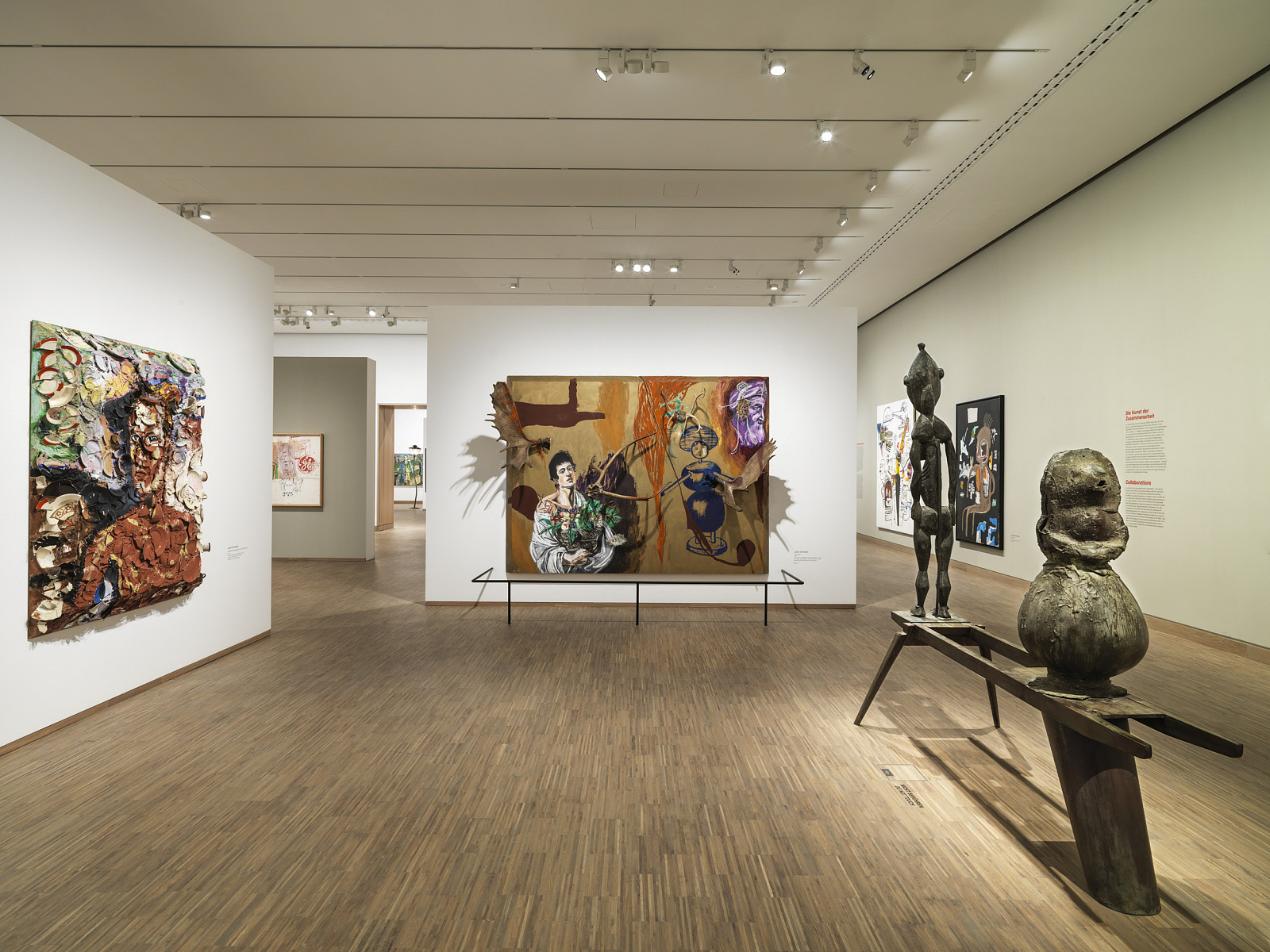 Exhibition view | Photo © Sandro E. E. Zanzinger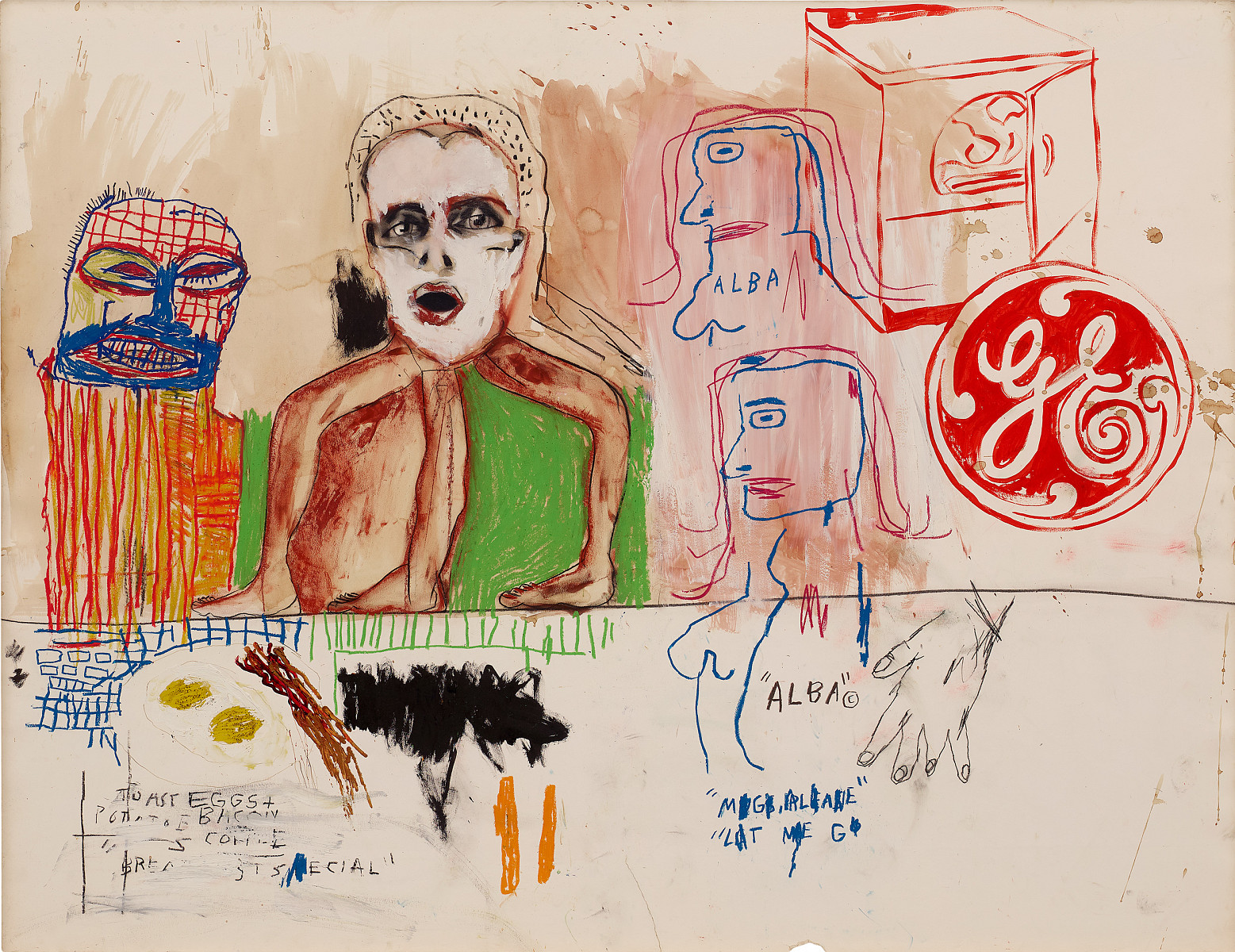 Jean-Michel Basquiat, Francesco Clemente & Andy Warhol | Alba's Breakfast, 1984 | Bischofberger Collection, Männedorf-Zurich, Switzerland © The Estate of Jean-Michel Basquiat / Bildrecht, Wien 2021 © The Andy Warhol Foundation for the Visual Arts, Inc. / Licensed by Bildrecht, Vienna 2021 © Francesco Clemente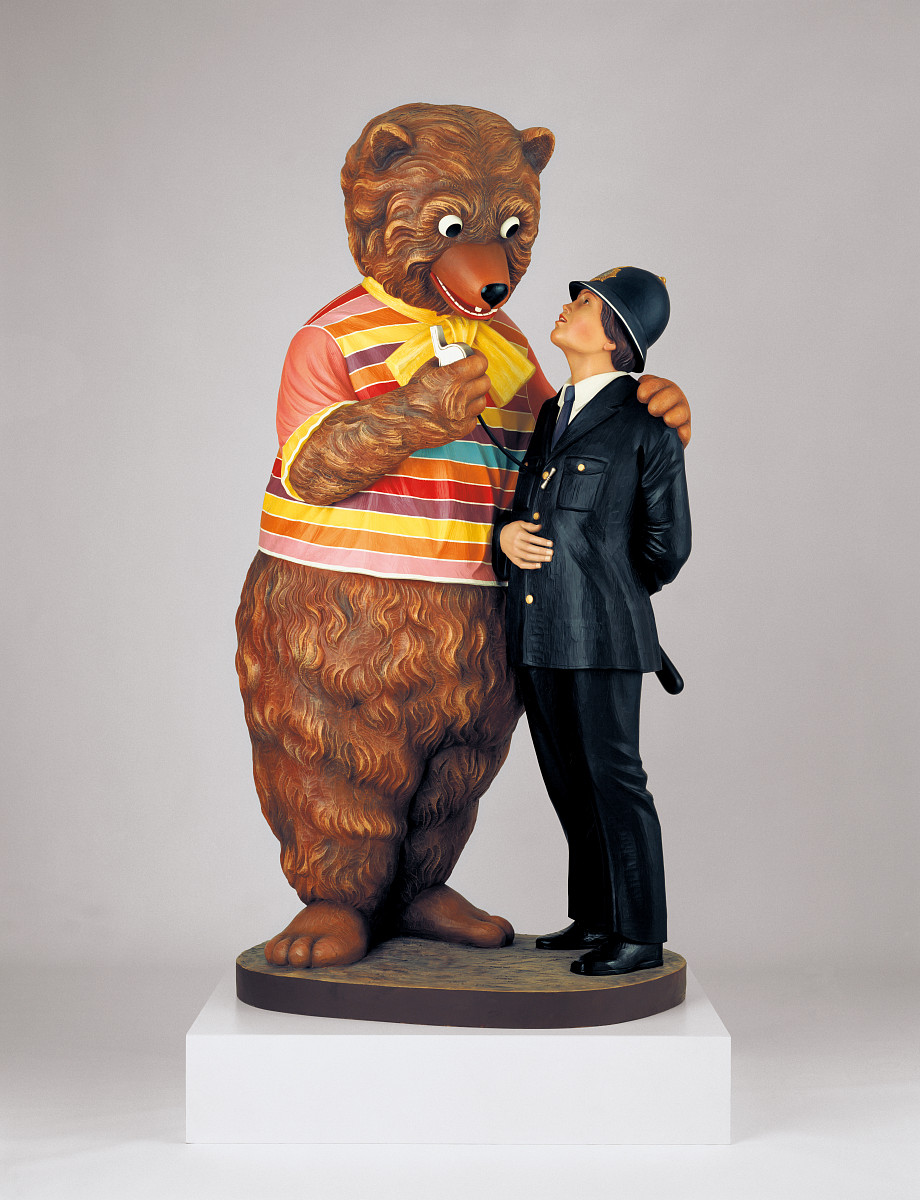 Jeff Koons | Bear and Policeman, 1988 | Kunstmuseum Wolfsburg © Jeff Koons | Photo: Gautier Deblonde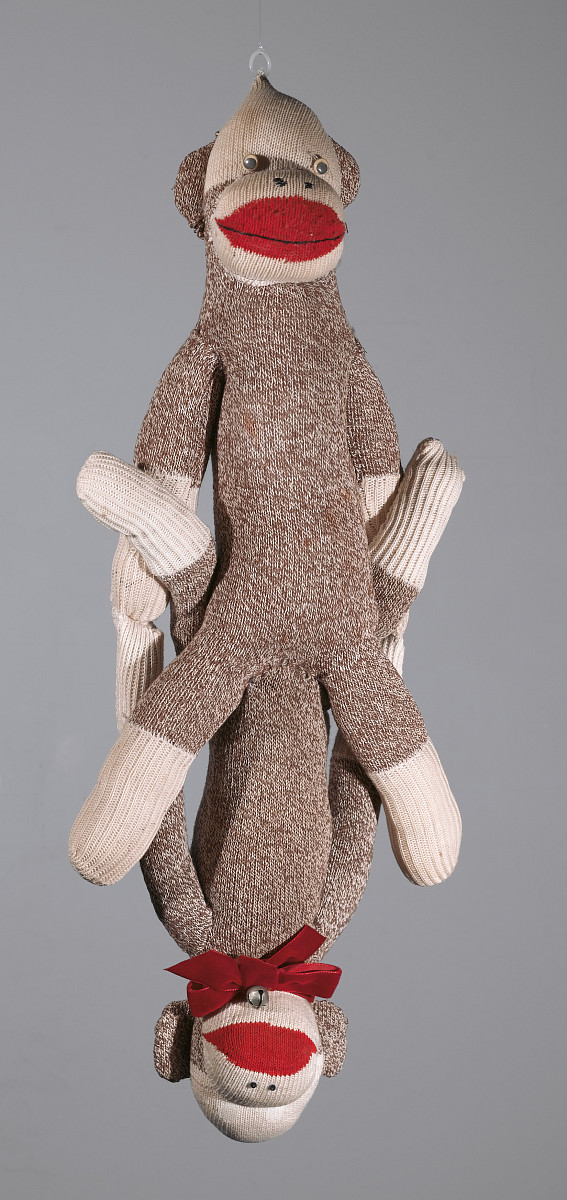 Mike Kelley | Estral Star #3, 1989 | Ringier Collection, Switzerland © Bildrecht, Vienna 2021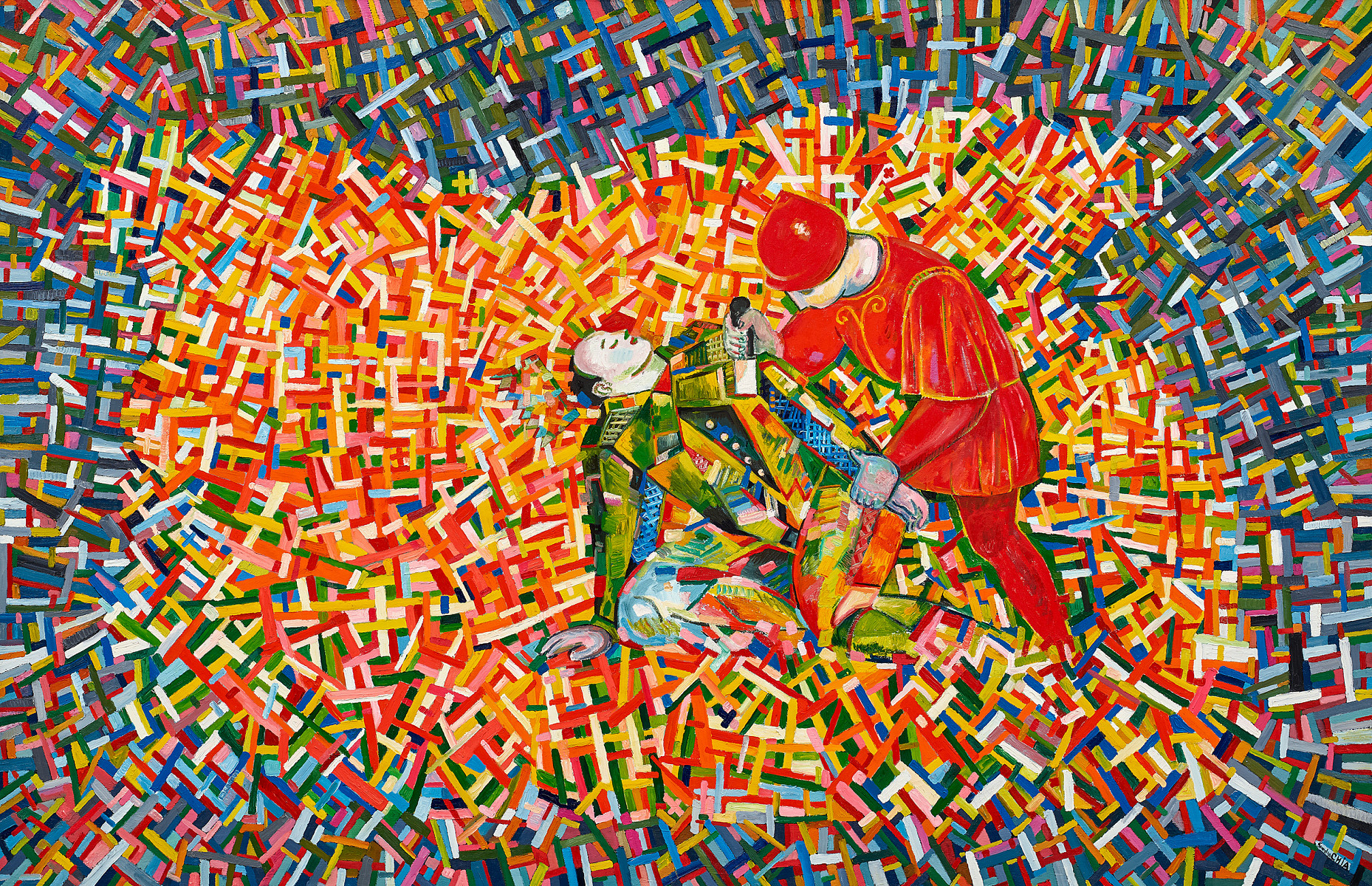 Sandro Chia (*1946) | Verso Damasco, 1981 | Bischofberger Collection, Männedorf-Zurich, Switzerland © Bildrecht, Wien 2021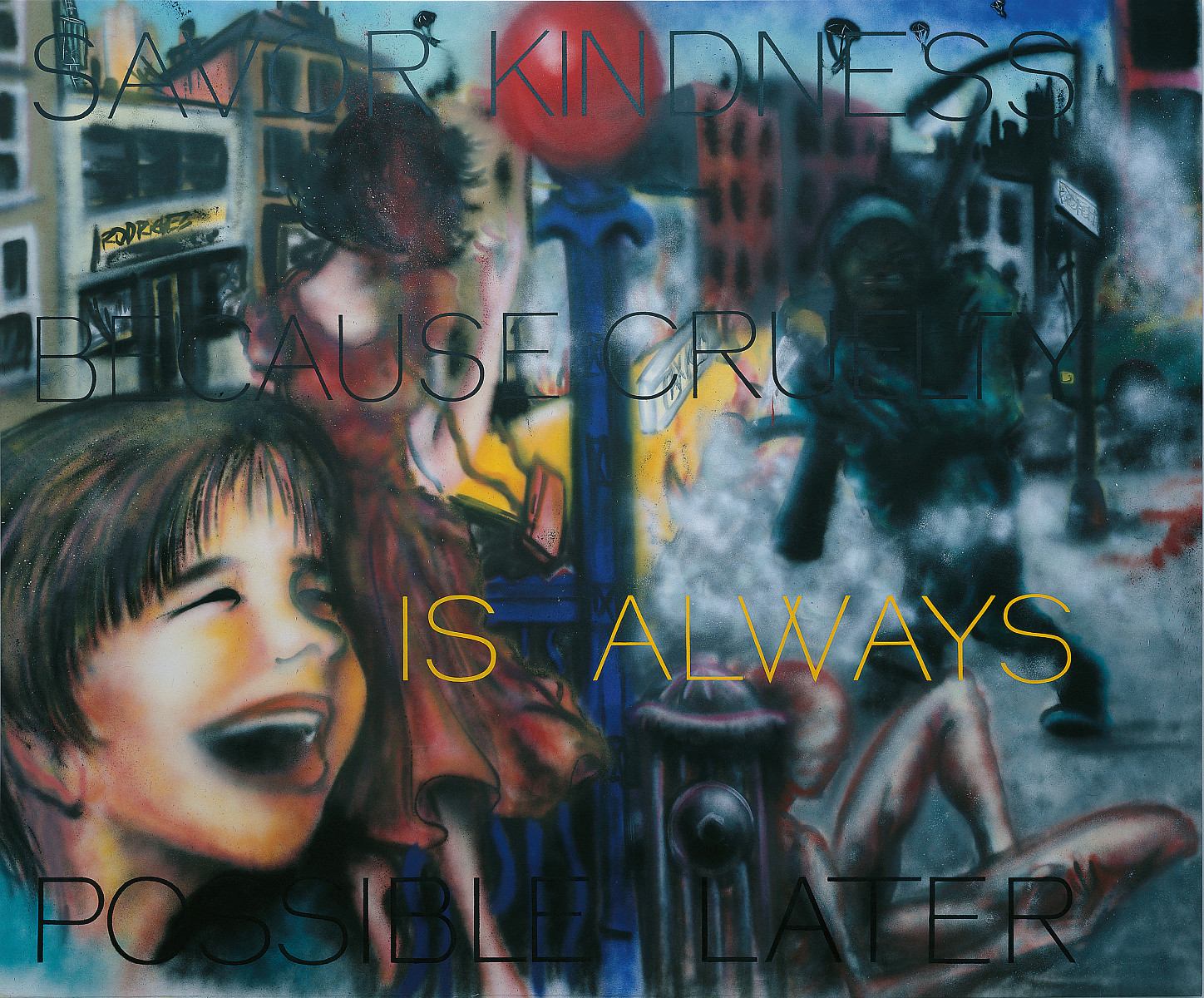 Jenny Holzer & Sandra Fabara (Lady Pink) | Savor kindness because cruelty is always possible later, 1983/1984 | Sammlung Ringier, Schweiz © LadyPink © Bildrecht, Wien 2021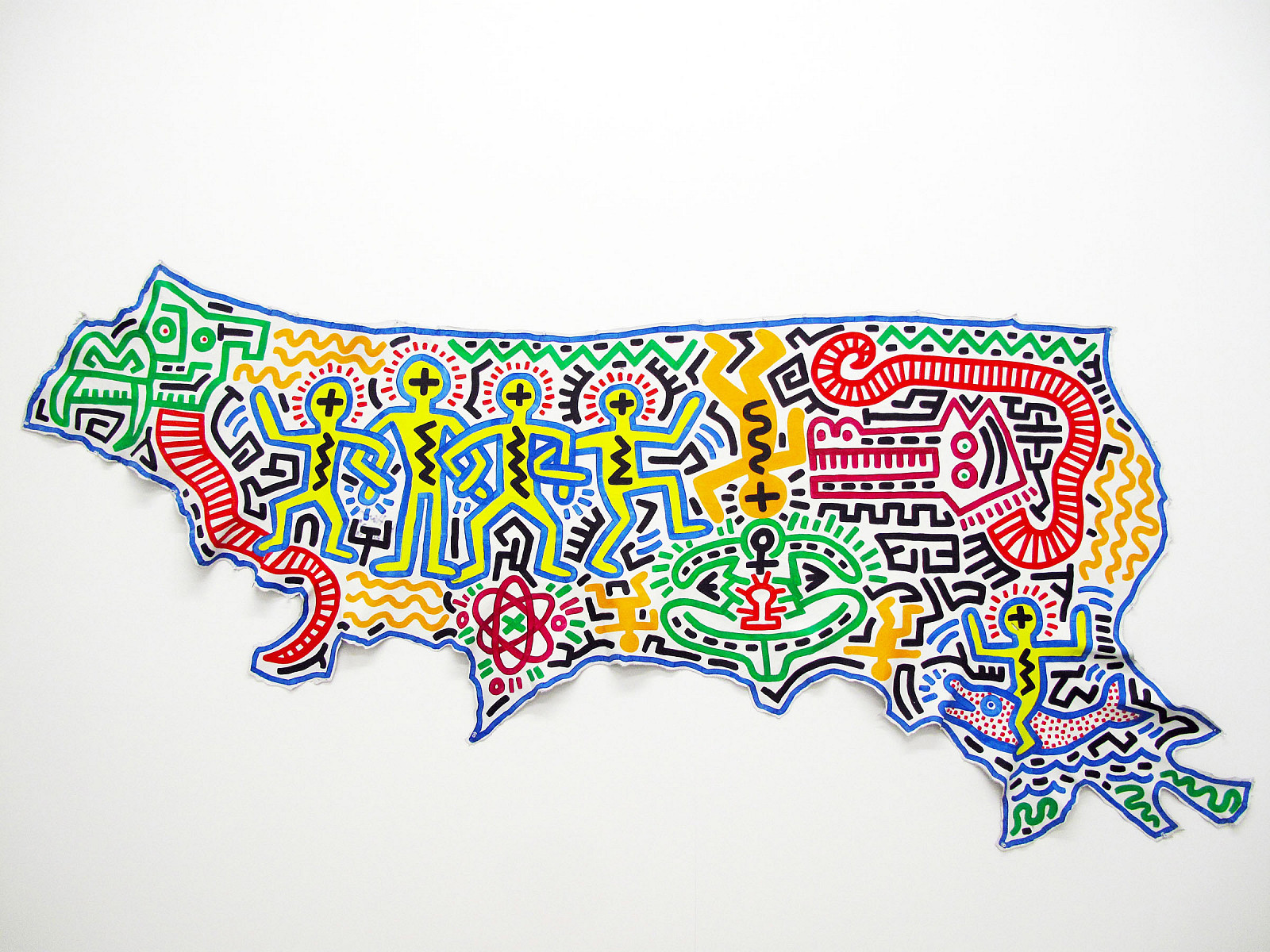 Keith Haring | Untitled, 1983 | Private Collection © Keith Haring Foundation | Courtesy of Martos Gallery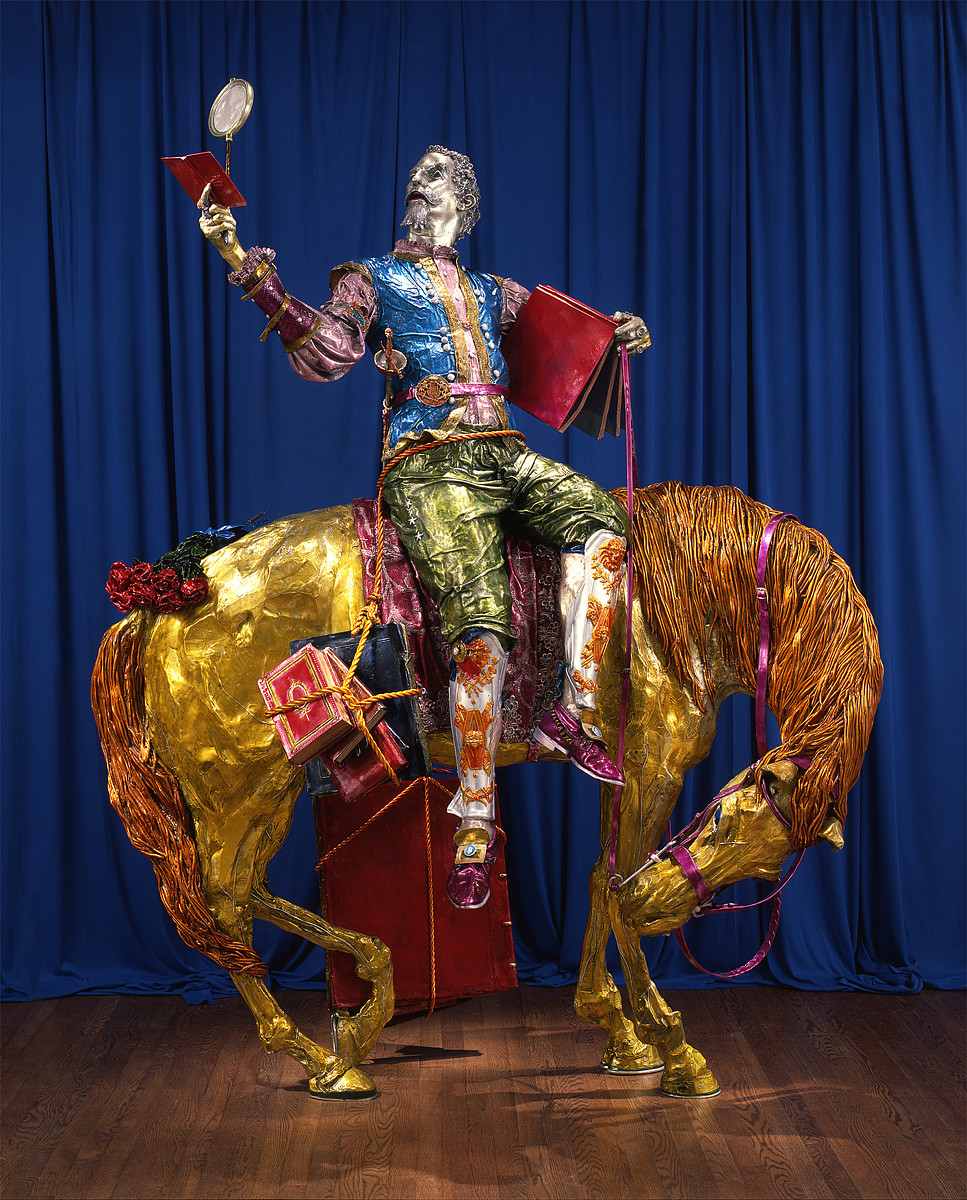 Izhar Patkin | Don Quijote Segunda Parte, 1987 | Privatsammlung © Izhar Patkin