THE BEGINNING.
Art in Austria,
1945 to 1980
Until 2 November 2020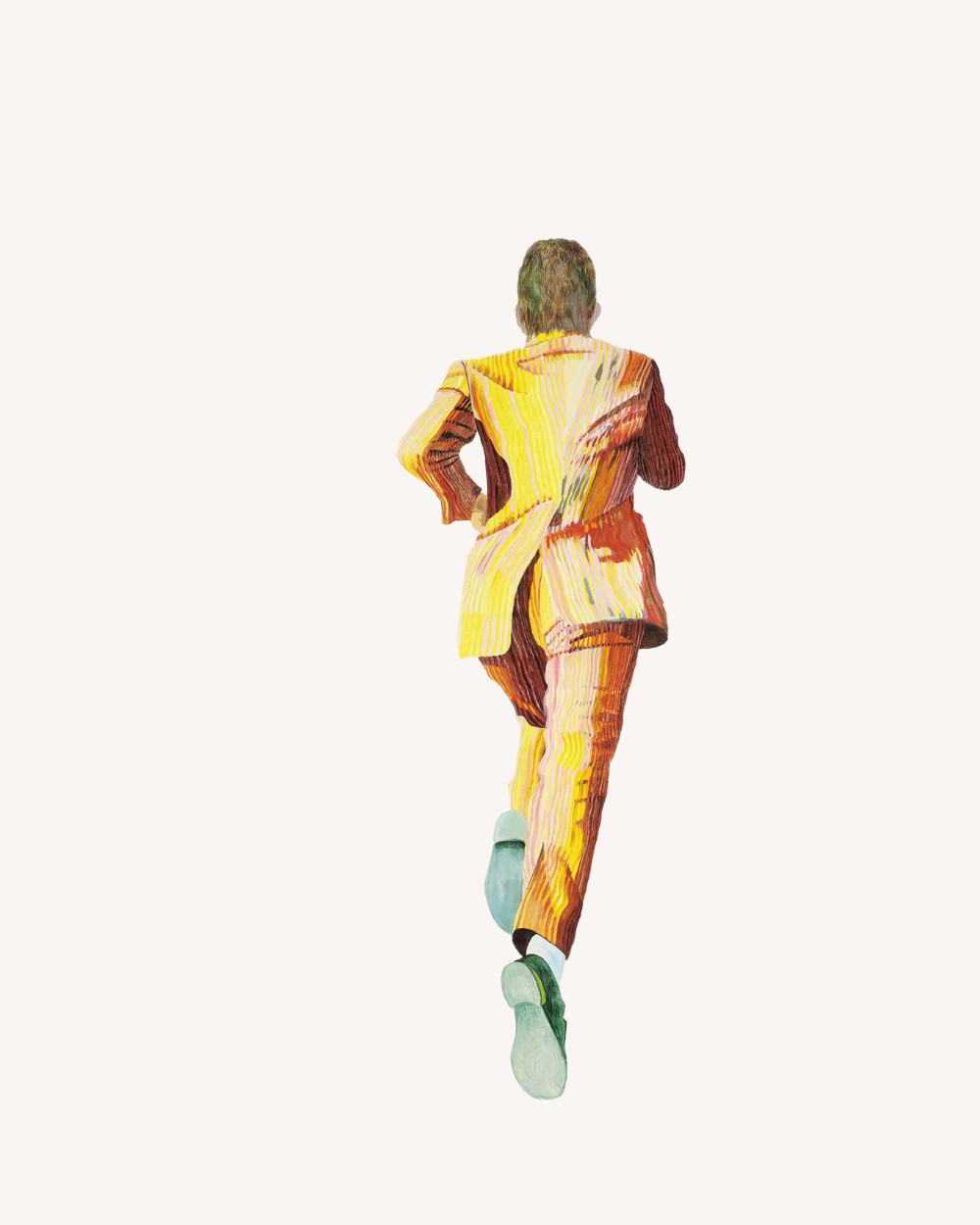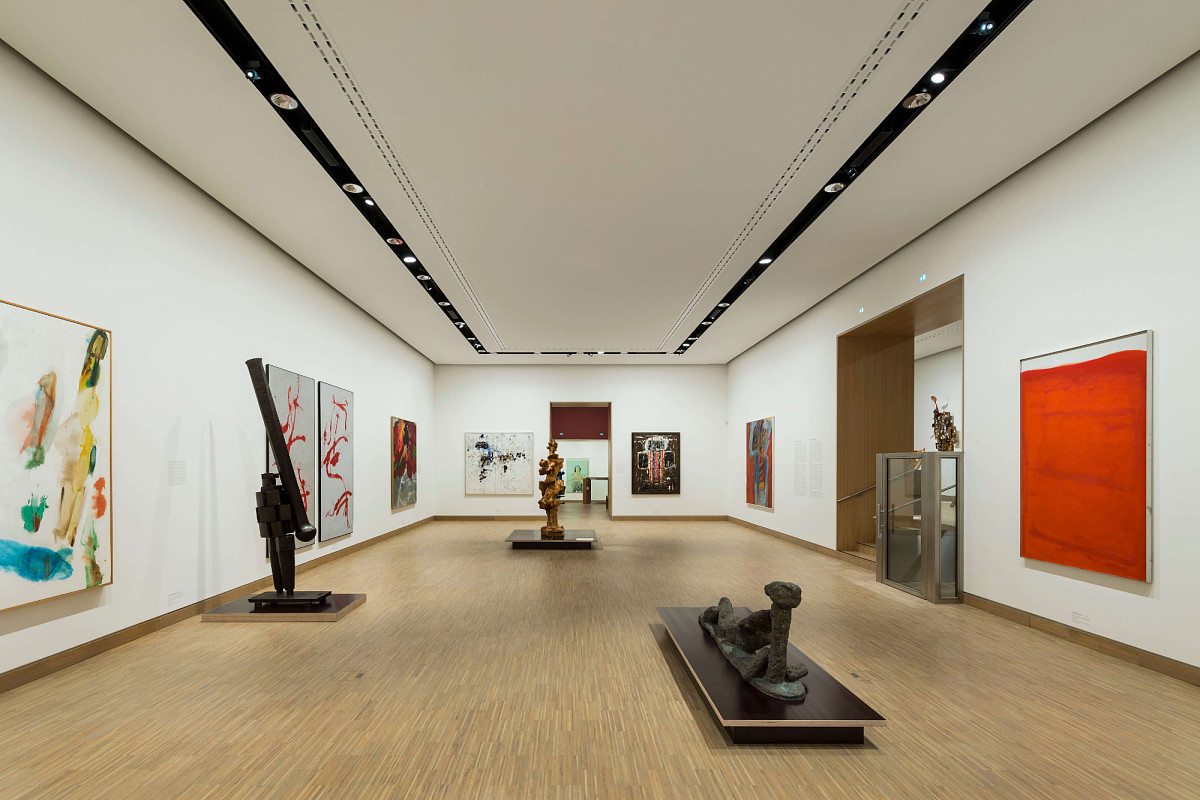 First-Ever Comprehensive Overview of Austrian Art History

The opening exhibition of ALBERTINA MODERN, entitled The Beginning. Art in Austria, 1945 to 1980, offers the first-ever comprehensive overview of a period that numbers among Austrian art history's most innovative. On exhibit are the most important artistic stances situated at the threshold of postmodernism—from the Vienna School of Fantastic Realism to early abstraction, Viennese Actionism, kinetic and concrete art, Austria's own version of pop art, and the socially critical realism so characteristic of Vienna. The Beginning accords the towering, singular figures of Friedensreich Hundertwasser, Arnulf Rainer, and Maria Lassnig their own separate rooms. And just what sculpture and object art were capable of during this period becomes clear in masterpieces by artists ranging from Joannis Avramidis and Rudolf Hoflehner to Wander Bertoni and Roland Goeschl and on to Curt Stenvert, Bruno Gironcoli, and Cornelius Kolig. 
Viennese Avant-Garde

This exhibition presents works by a total of nearly 100 artists from this almost thirty-year period. And both the way in which these works attempt to come to terms with the Austrofascist state and National Socialism and the international networking engaged in by virtually all of their creators represent characteristics of this Viennese avant-garde that have frequently been overlooked in the past. This exhibition is based on the holdings of the Albertina Museum, which have now been greatly enriched by the acquisition of the Essl Collection. But an exhibition project of this ambition and magnitude, with its approximately 360 objects, also depends on the support of numerous lenders: artists, private collectors, and museums.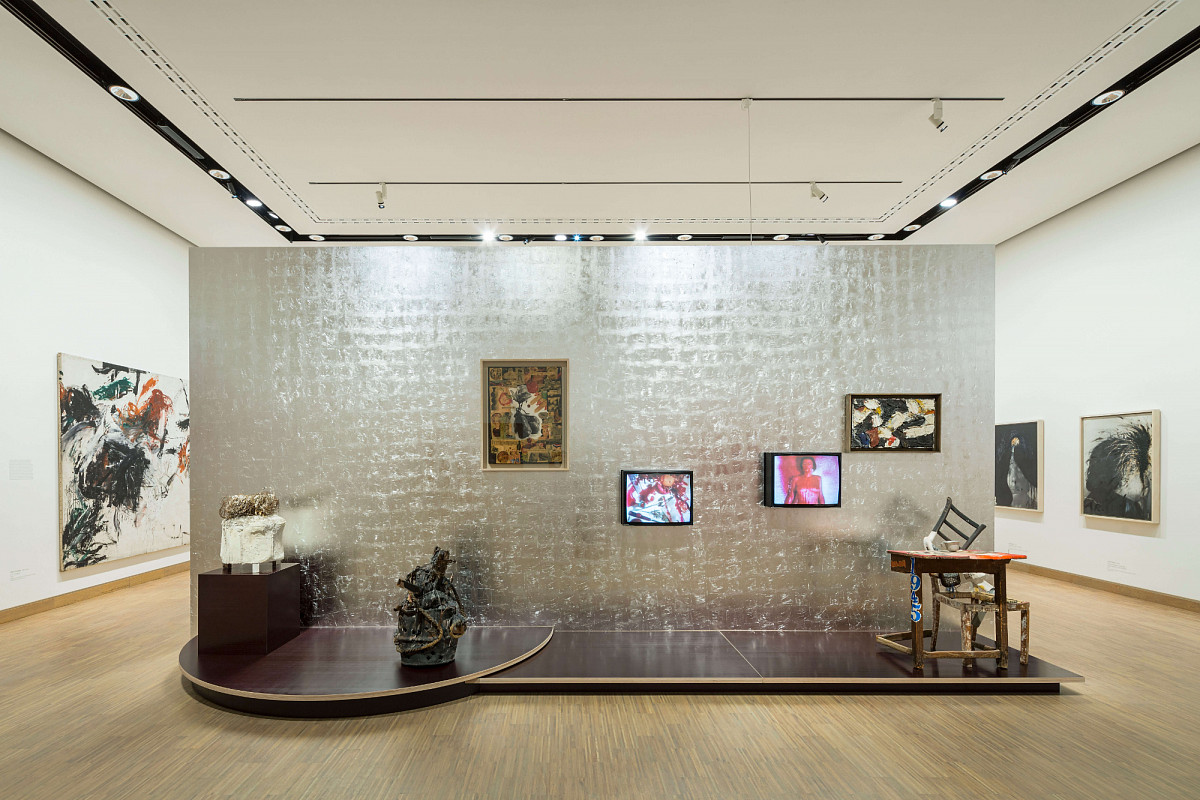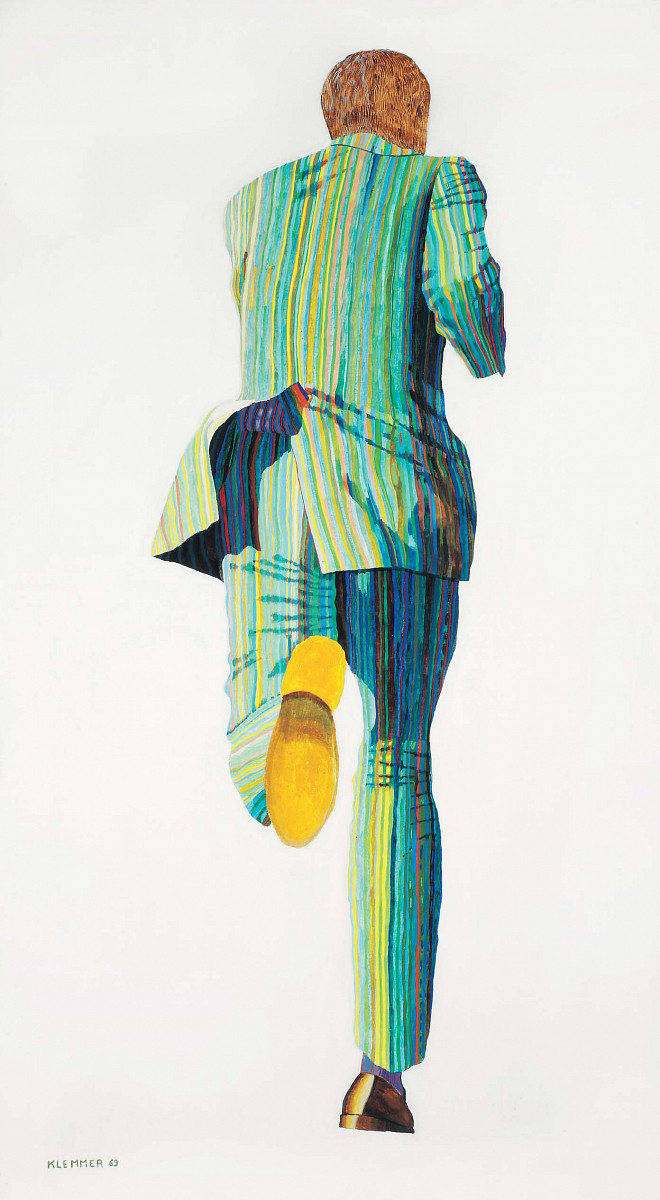 Robert Klemmer | Running Klemmer, 1969 | The ALBERTINA Museum, Vienna © Estate Robert Klemmer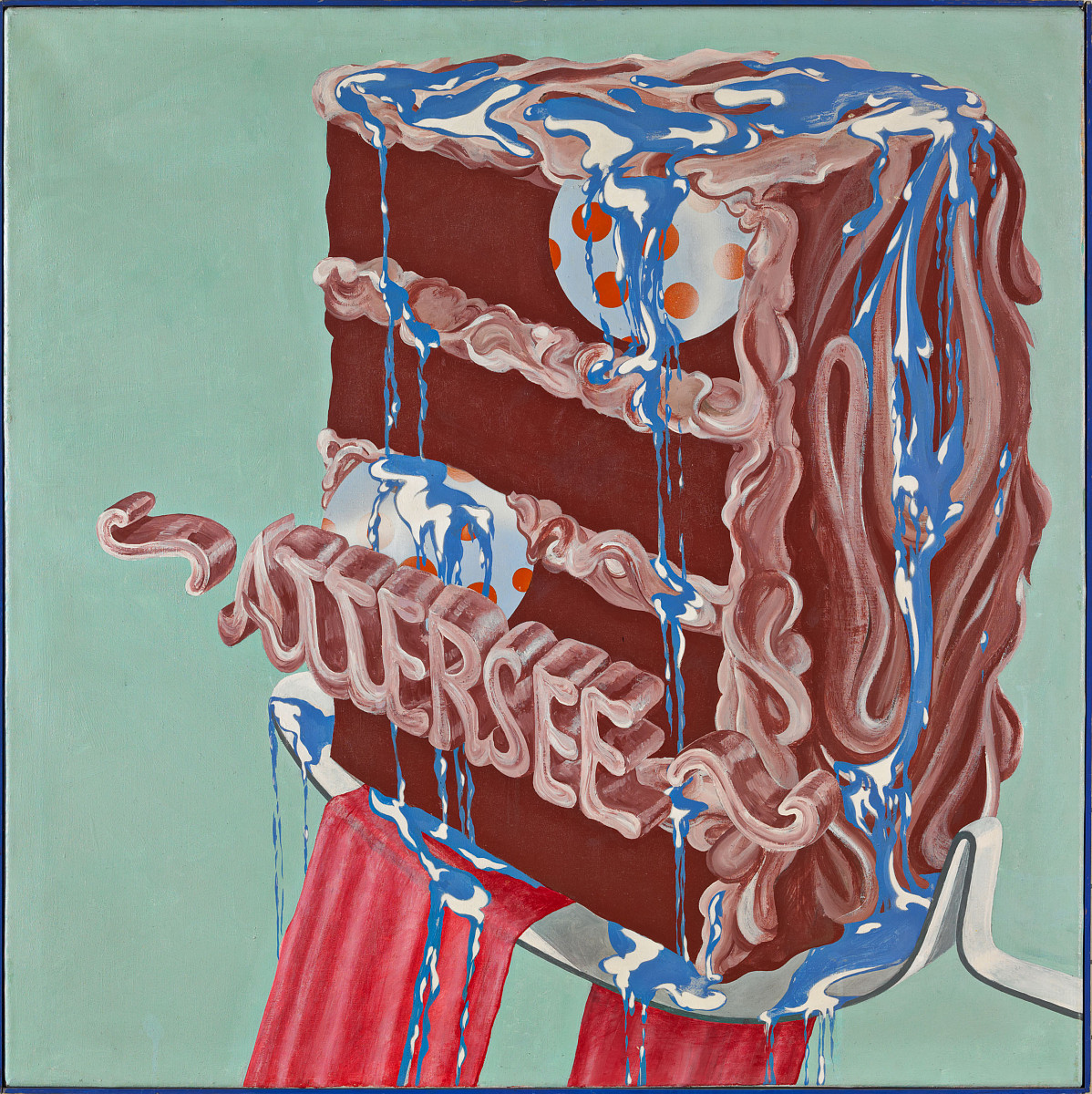 Christian Ludwig Attersee | Gateau With Food Spheres and Food Blue, 1967 | The ALBERTINA Museum, Vienna – The Haselsteiner Family Collection | © Bildrecht, Vienna, 2020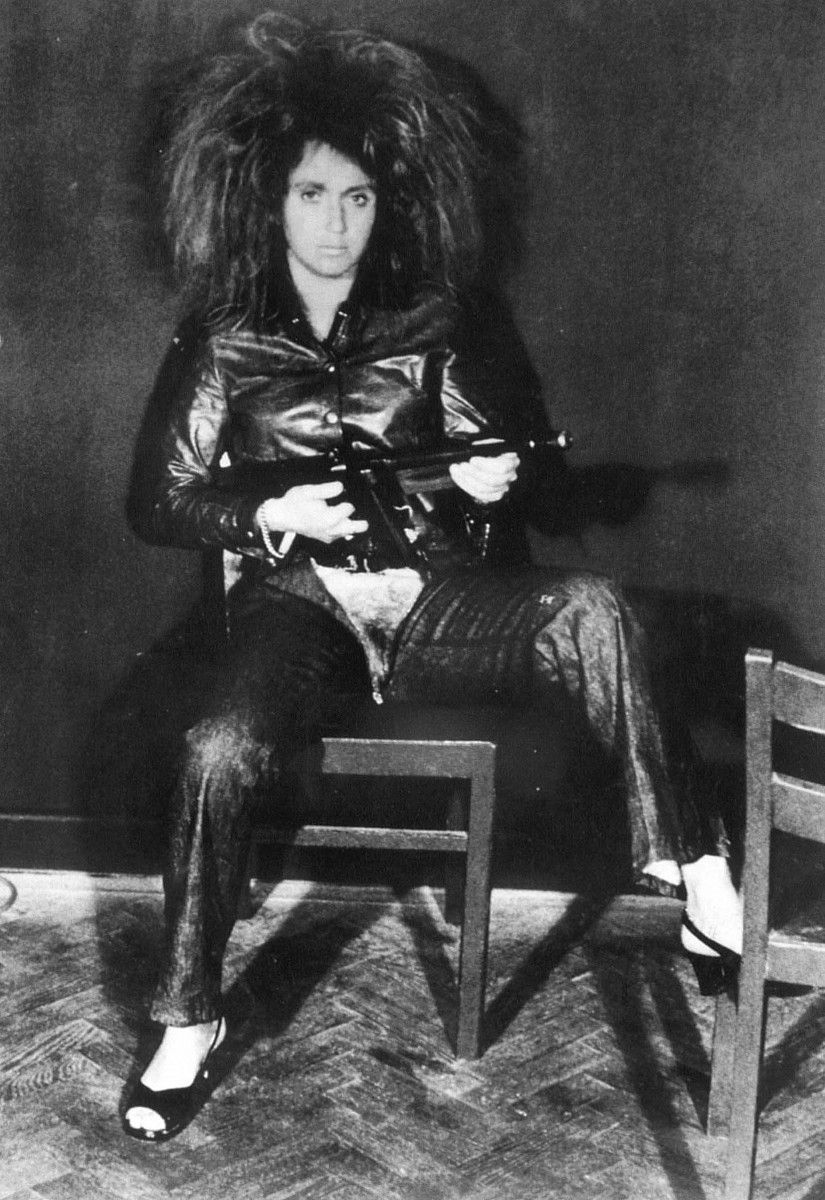 VALIE EXPORT | Action Pants: Genital Panic, 1969/2001 | The ALBERTINA Museum, Vienna – The ESSL Collection © Bildrecht, Vienna, 2020 | © Bildrecht, Vienna, 2020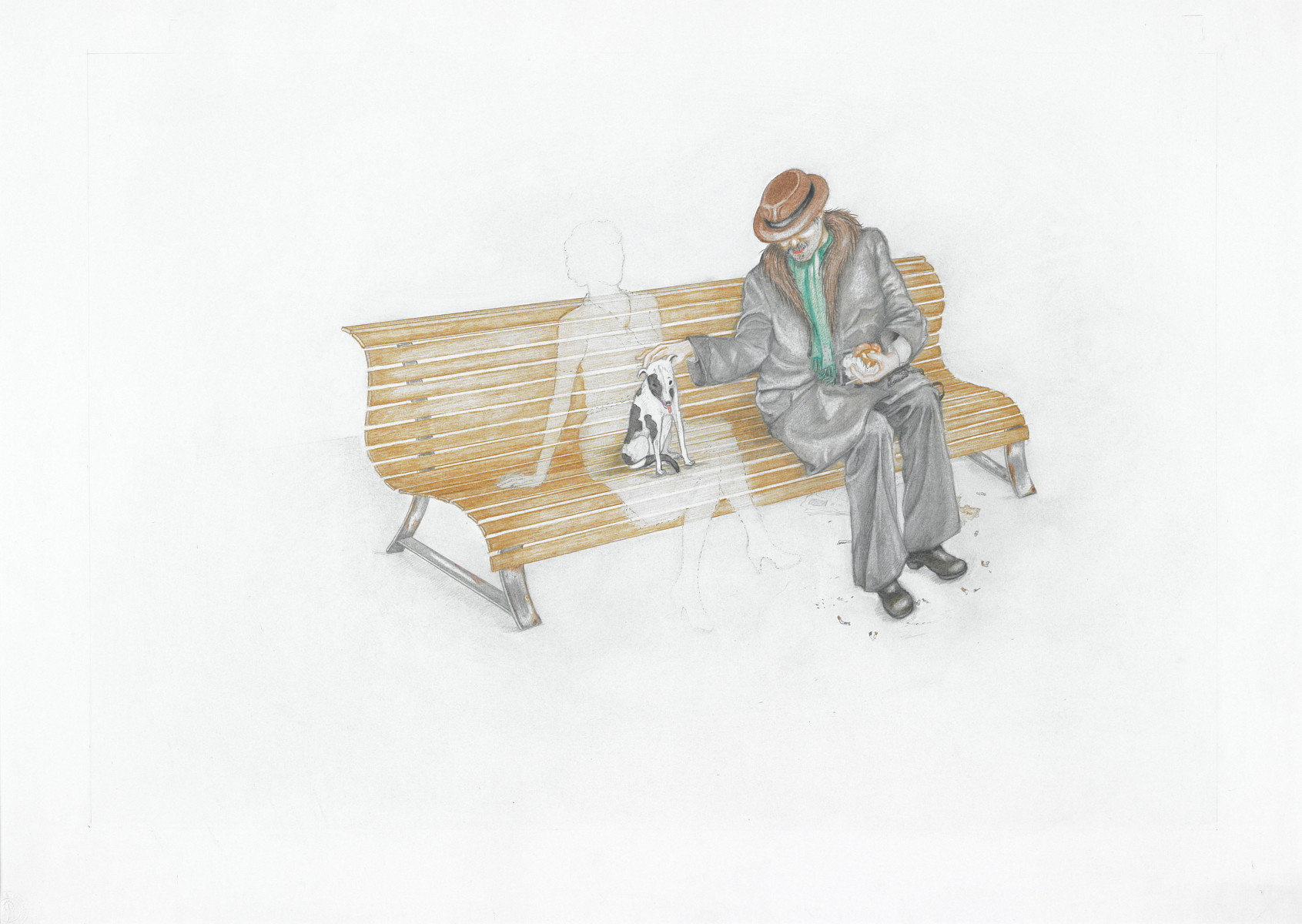 Birgit Jürgenssen | Untitled (Man on a Bench), 1975 | The ALBERTINA Museum, Vienna – The ESSL Collection © Estate Birgit Jürgenssen / Bildrecht, Vienna, 2020 | © Bildrecht, Vienna, 2020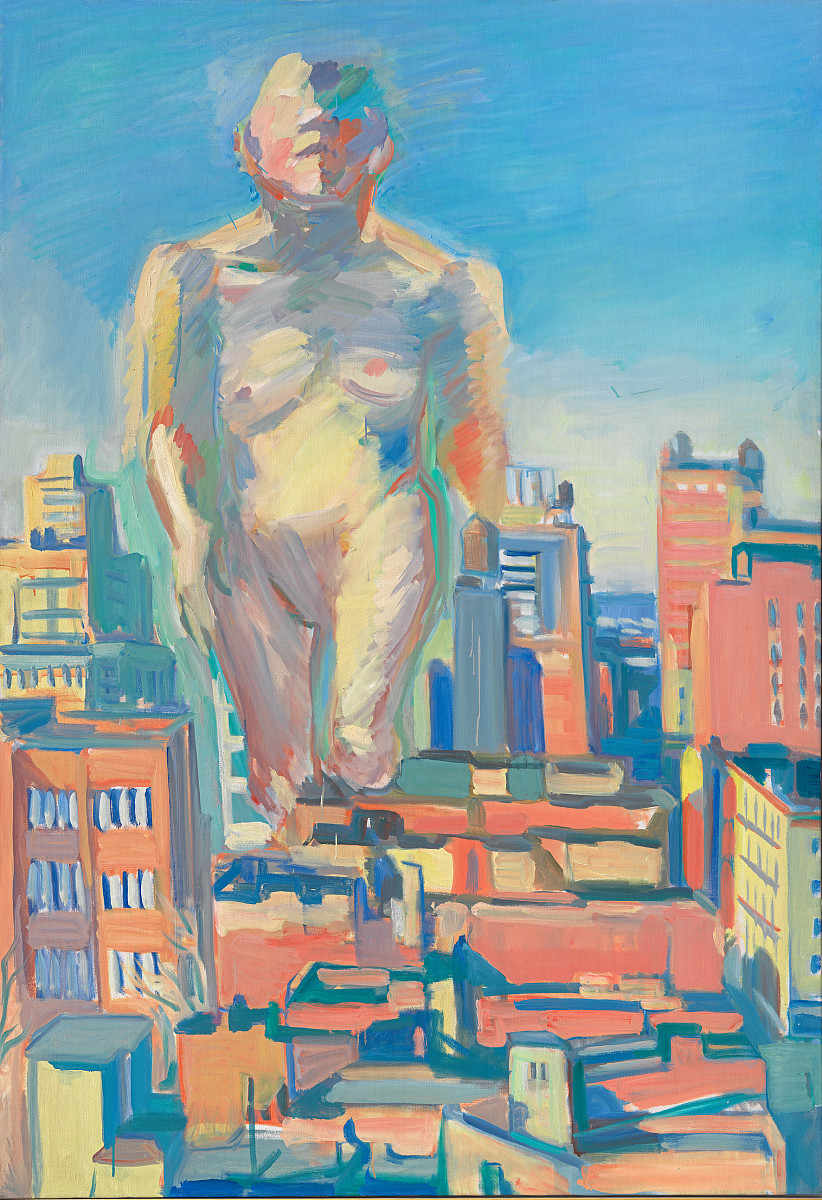 Maria Lassnig | Woman Power, 1979 | The ALBERTINA Museum, Vienna – The ESSL Collection © Maria Lassnig Foundation / Bildrecht, Vienna, 2020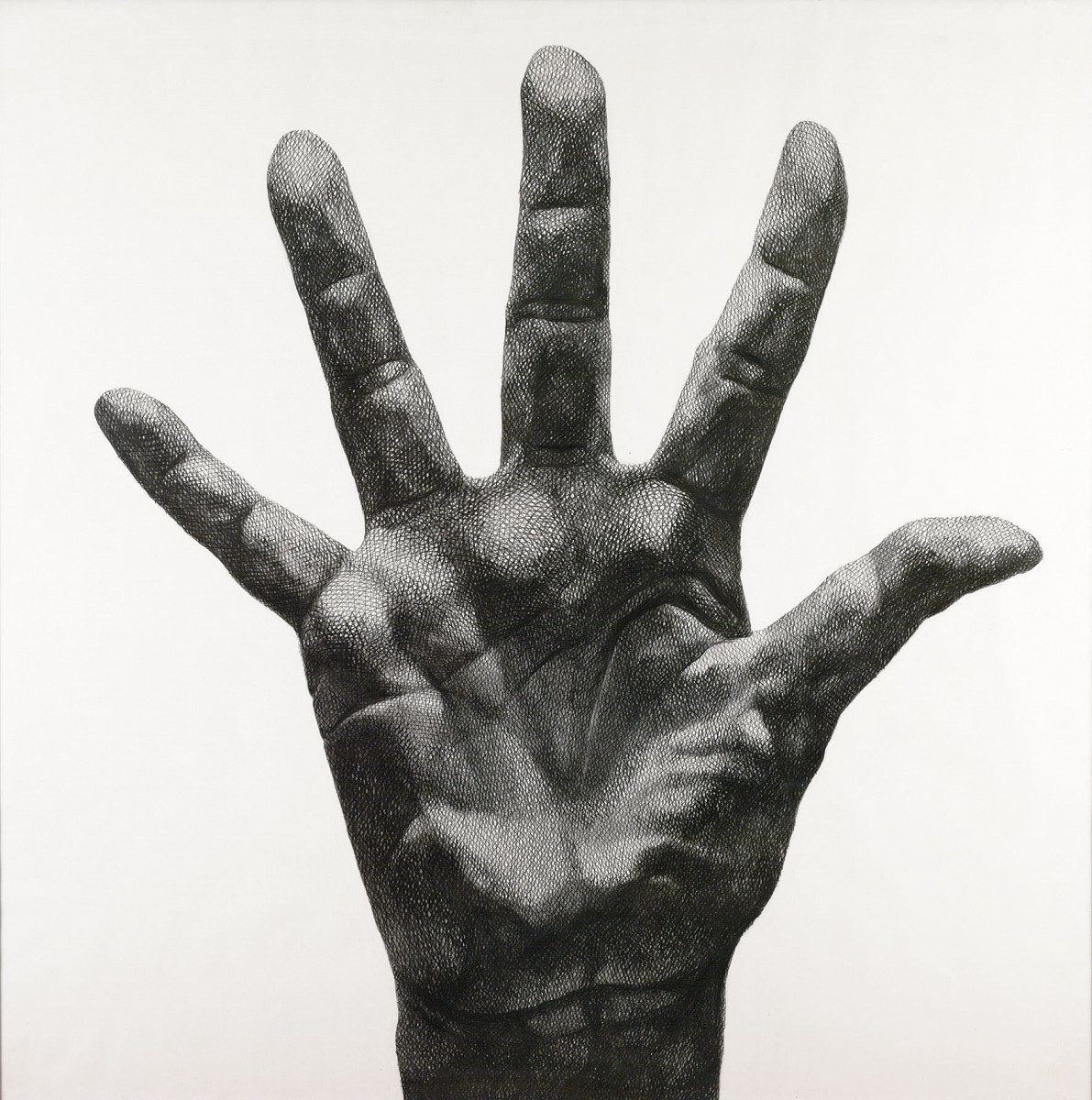 Florentina Pakosta | Large Hand with Fingers Spread (from the cycle My Hands, Part 3), ca. 1980 | The ALBERTINA Museum, Vienna © Bildrecht, Vienna, 2020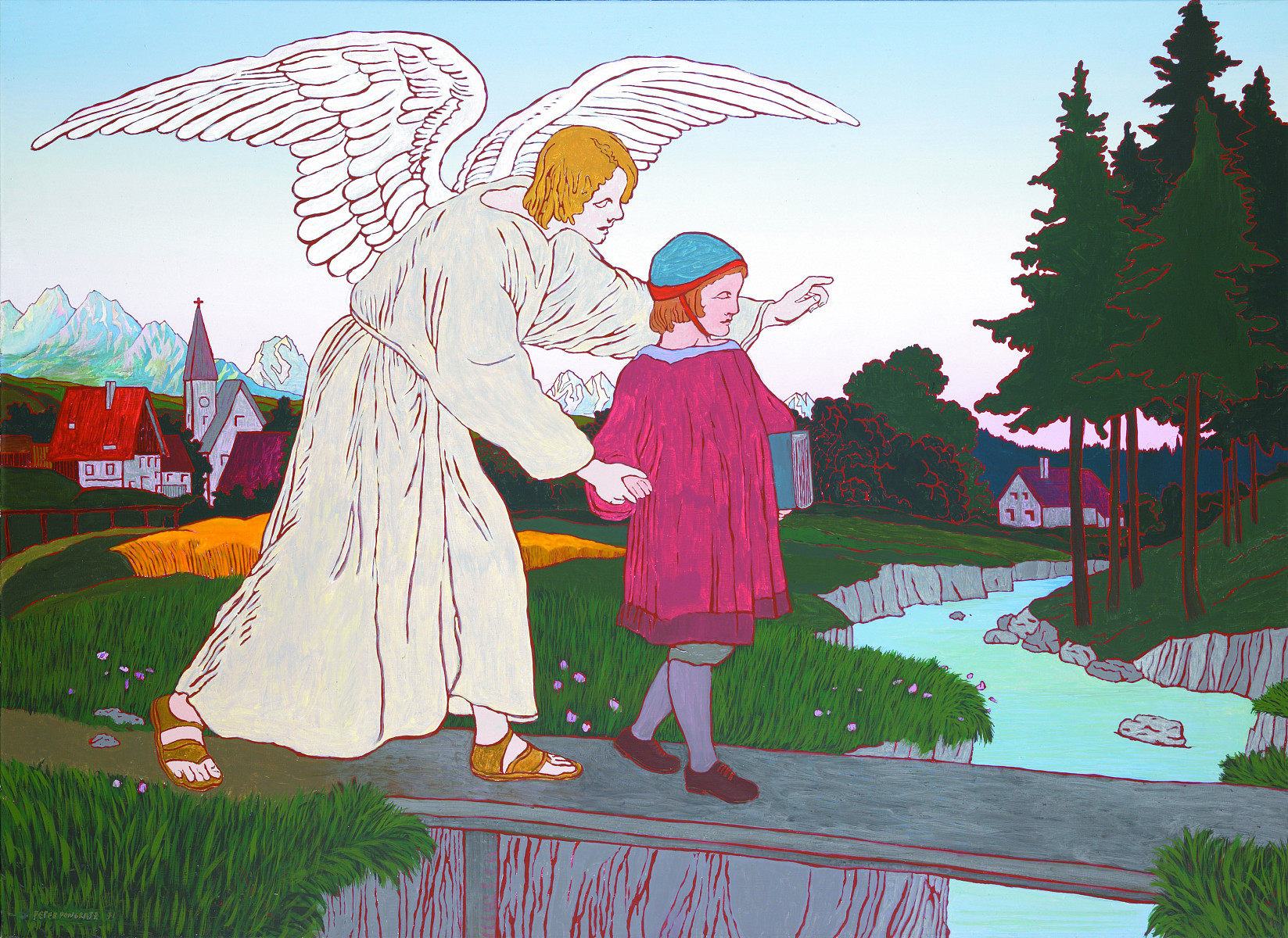 Peter Pongratz | Guardian Angel, 1971 | The ALBERTINA Museum, Vienna – The ESSL Collection © Bildrecht, Vienna, 2020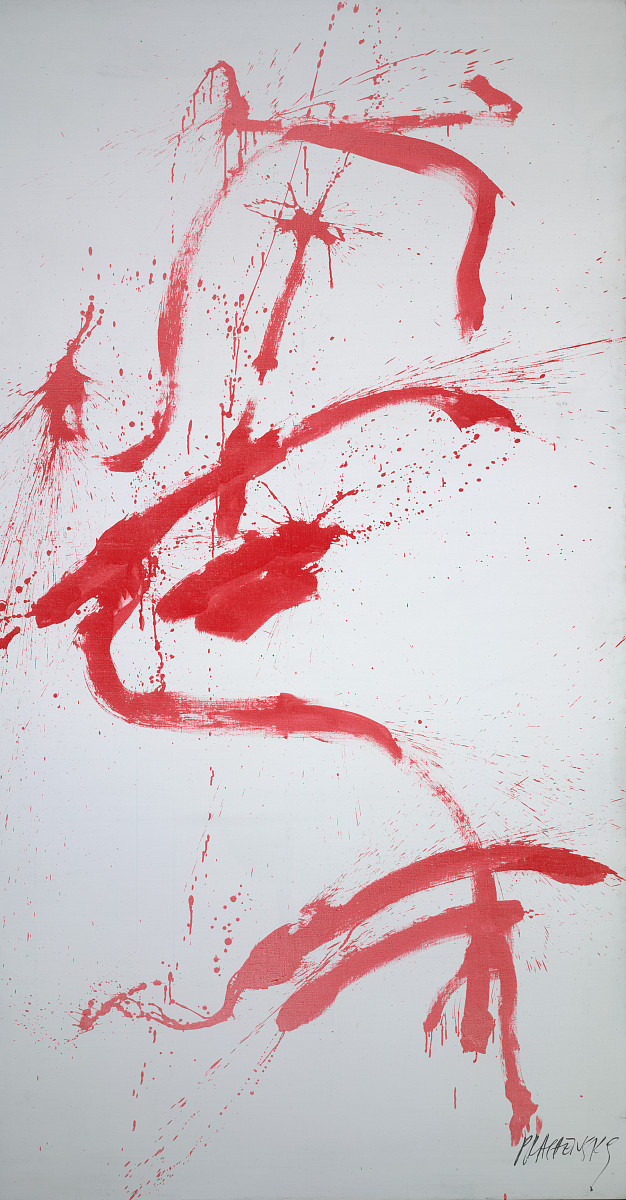 Markus Prachensky | Rouge sur gris – Karlsruhe 1962, 1962 | The ALBERTINA Museum, Vienna – donation of the artist © Brigitte Prachensky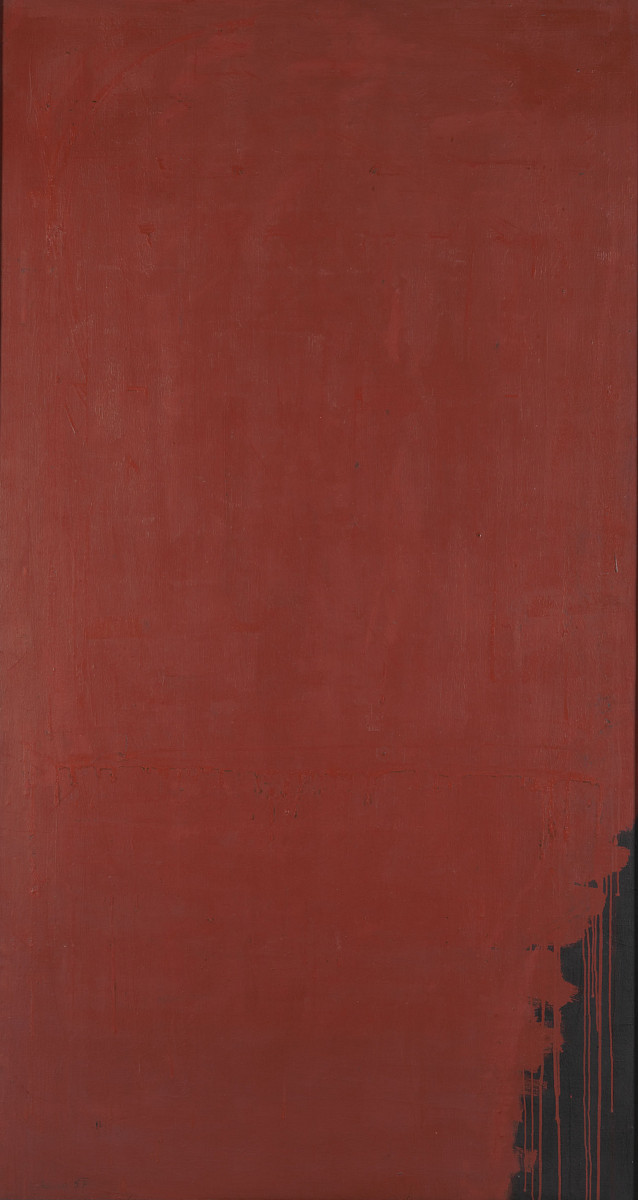 Arnulf Rainer | Overpainting: Minium on Black Ground, 1956 | The ALBERTINA Museum, Vienna – The ESSL Collection © Arnulf Rainer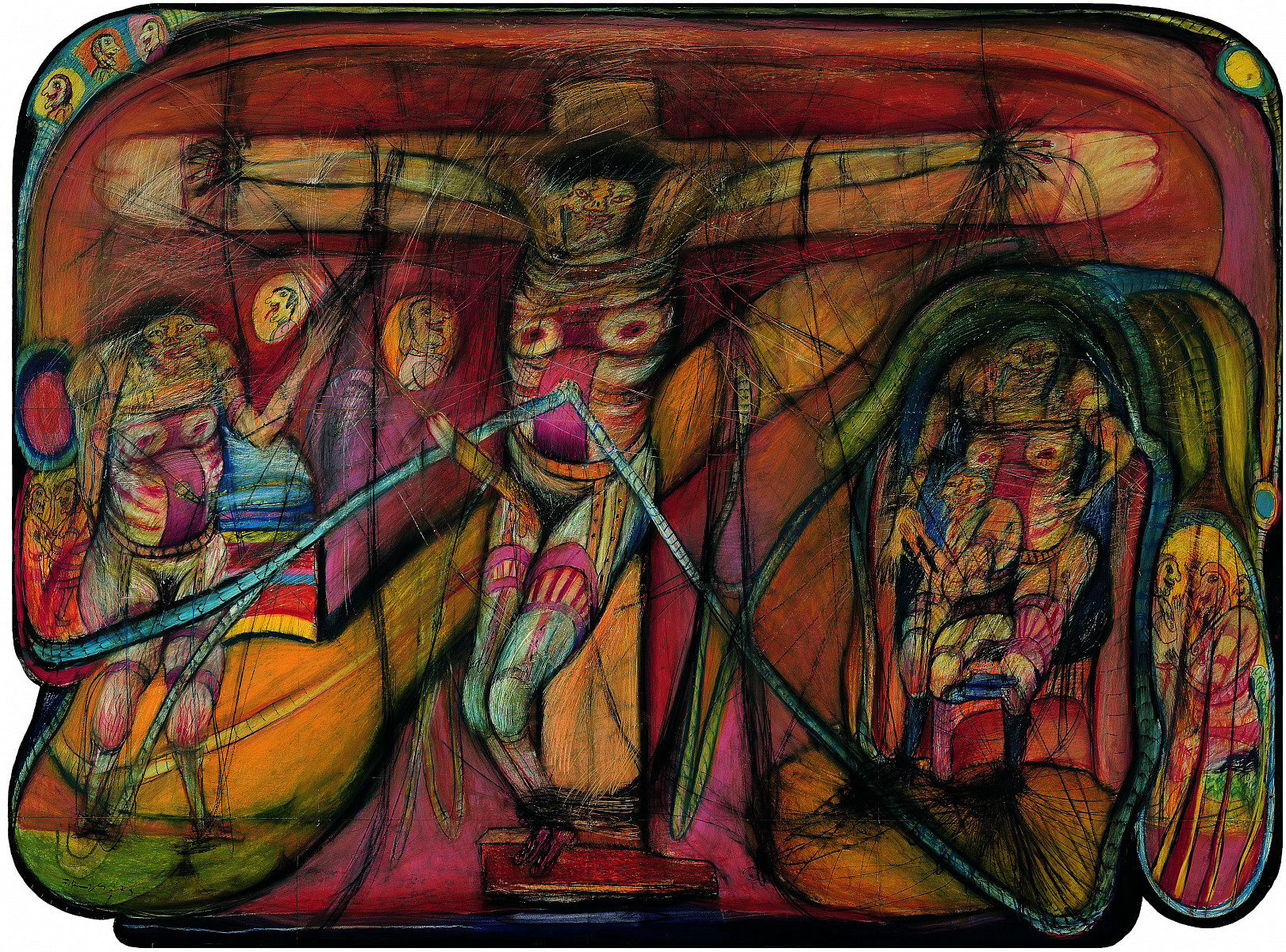 Franz Ringel | Letter to My Friends in Vienna, 1973 | ALBERTINA, VienThe ALBERTINA Museum, Vienna – The ESSL Collectionna – The ESSL Collection | © Franz Ringel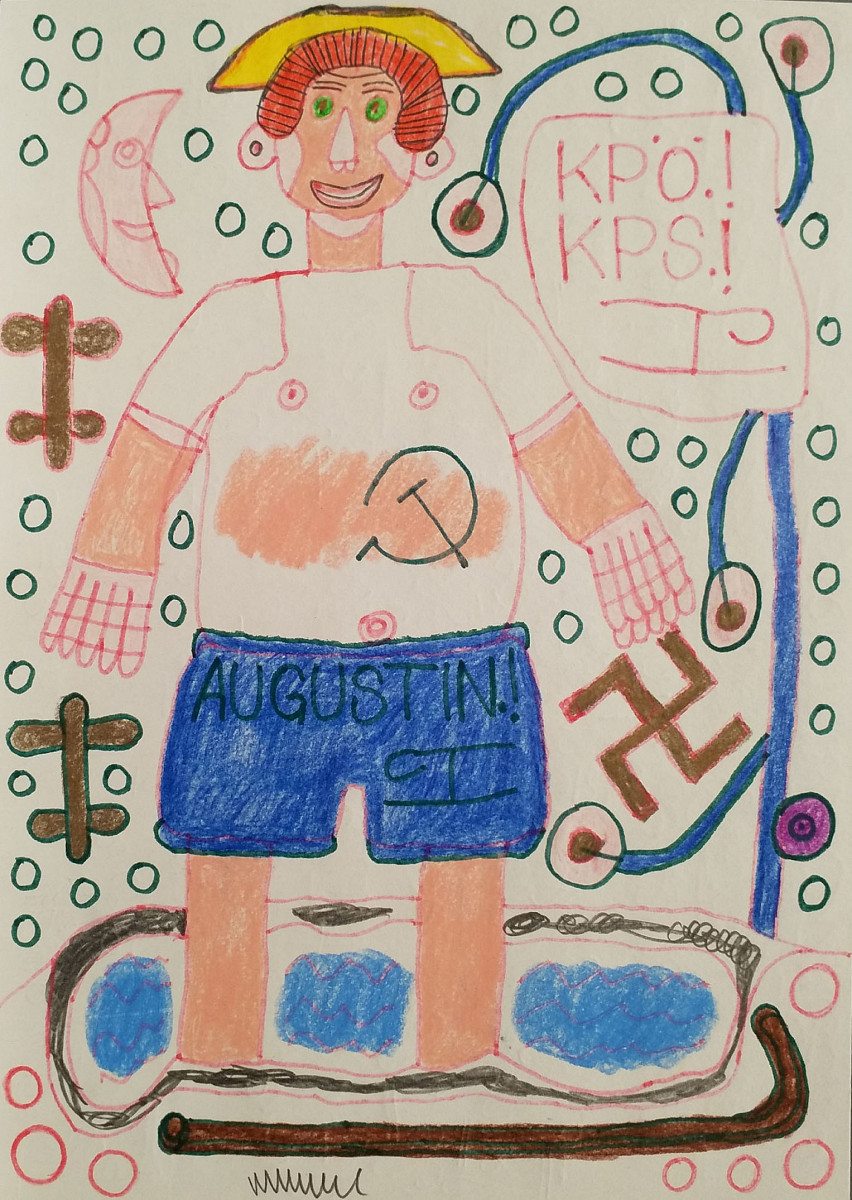 August Walla | Augustin.! KPÖ.! KPS.!, undated | The ALBERTINA Museum, Vienna – Collection of Dagmar and Manfred Chobot © ART BRUT KG | © ART BRUT KG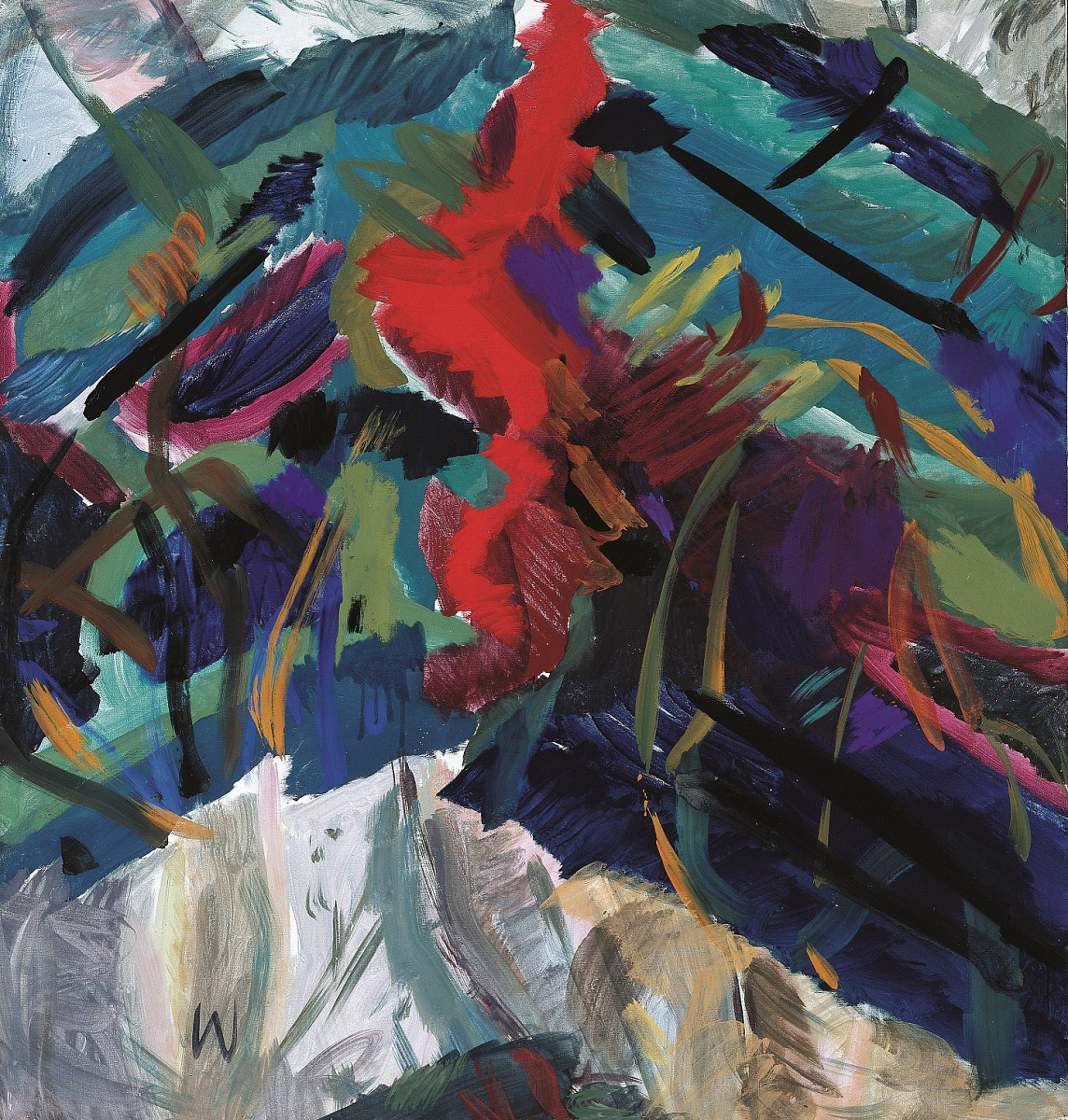 Max Weiler | Course, 1961 | The ALBERTINA Museum, Vienna – The ESSL Collection © Robert Najar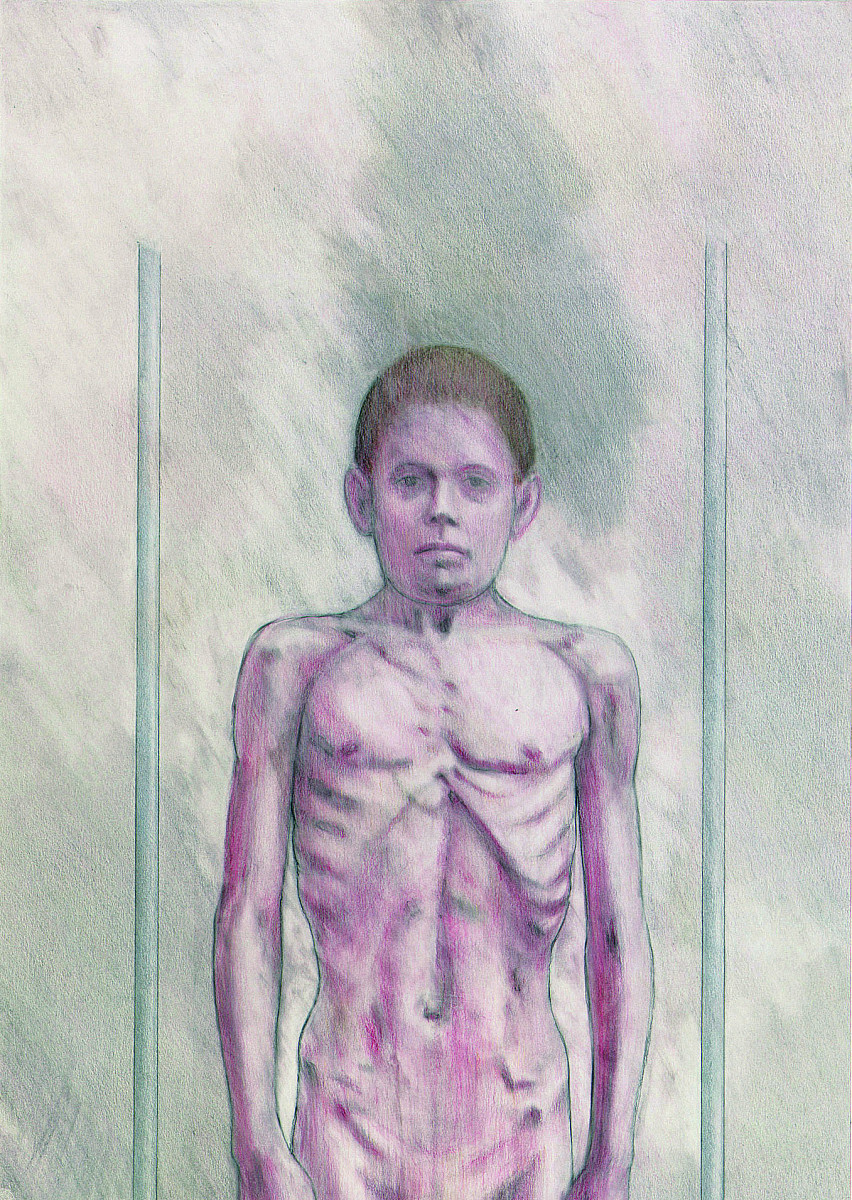 Reimo Wukounig | The Embittered Pupil (from the series "Breathing In, Breathing Out"), 1974 | The ALBERTINA Museum, Vienna – The ESSL Collection © Reimo Wukounig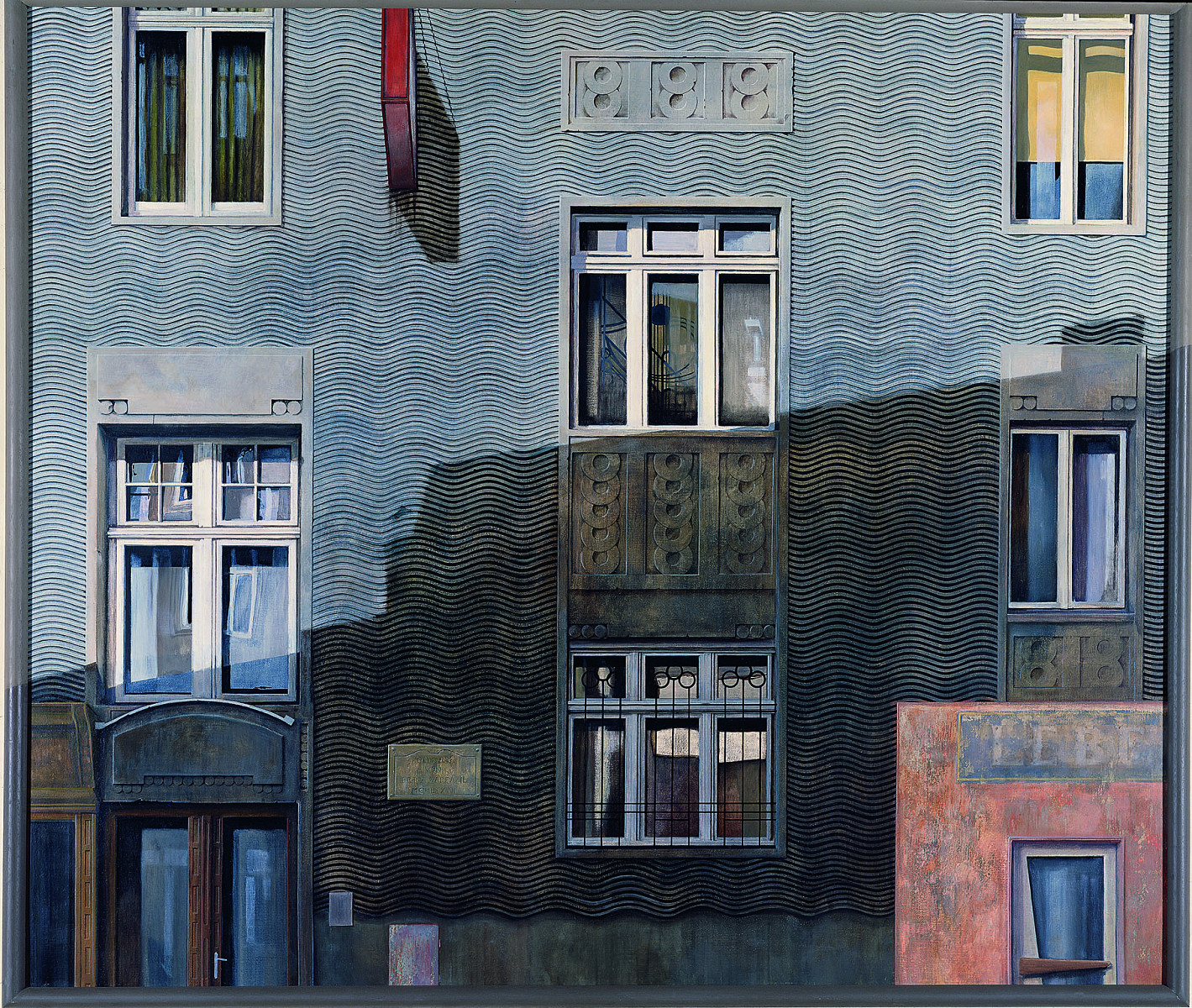 Franz Zadrazil | Rüdigerhof, 1977 | The ALBERTINA Museum, Vienna – The ESSL Collection © Franz Zadrazil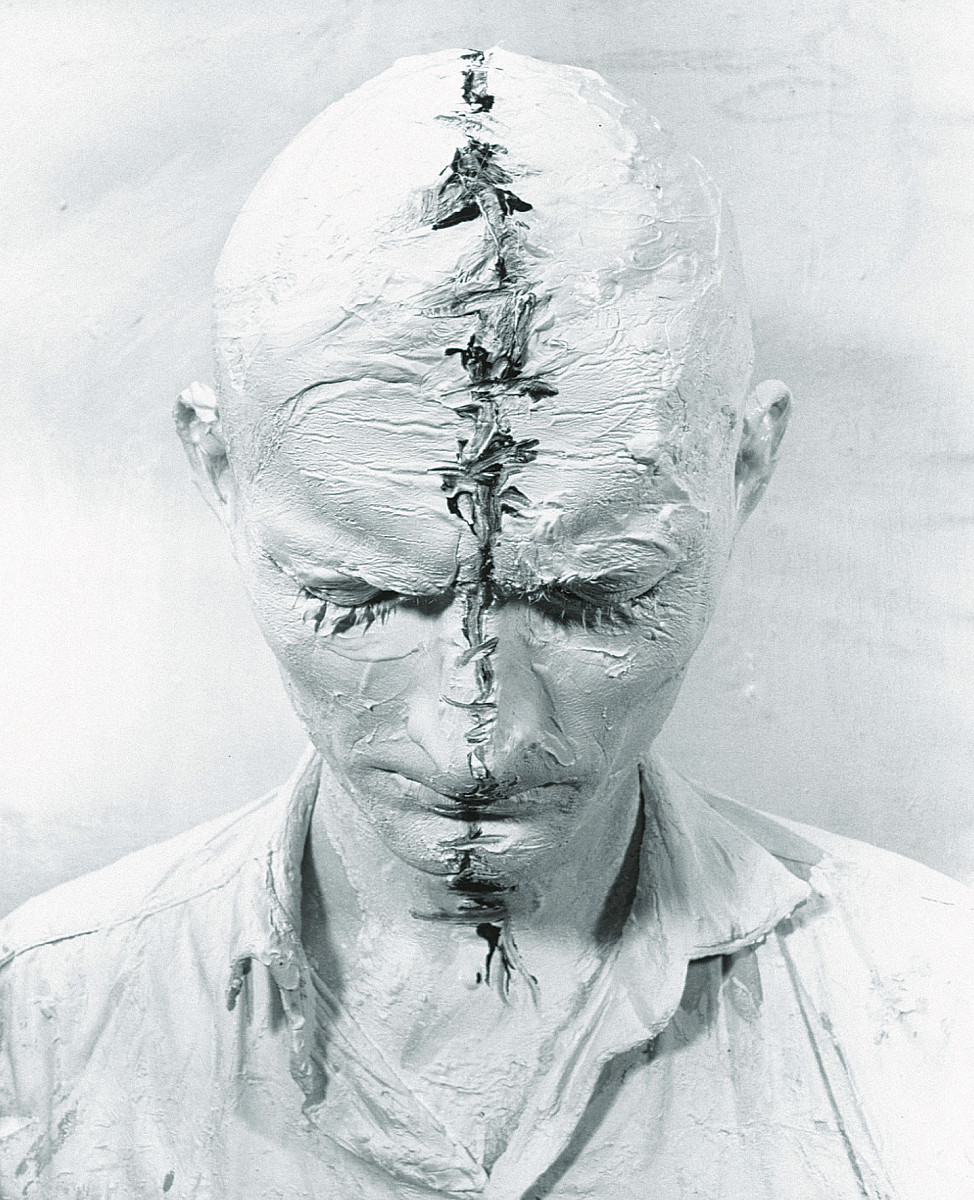 Günter Brus | Self-Painting II, 1965 | The ALBERTINA Museum, Vienna – The ESSL Collection © Günter Brus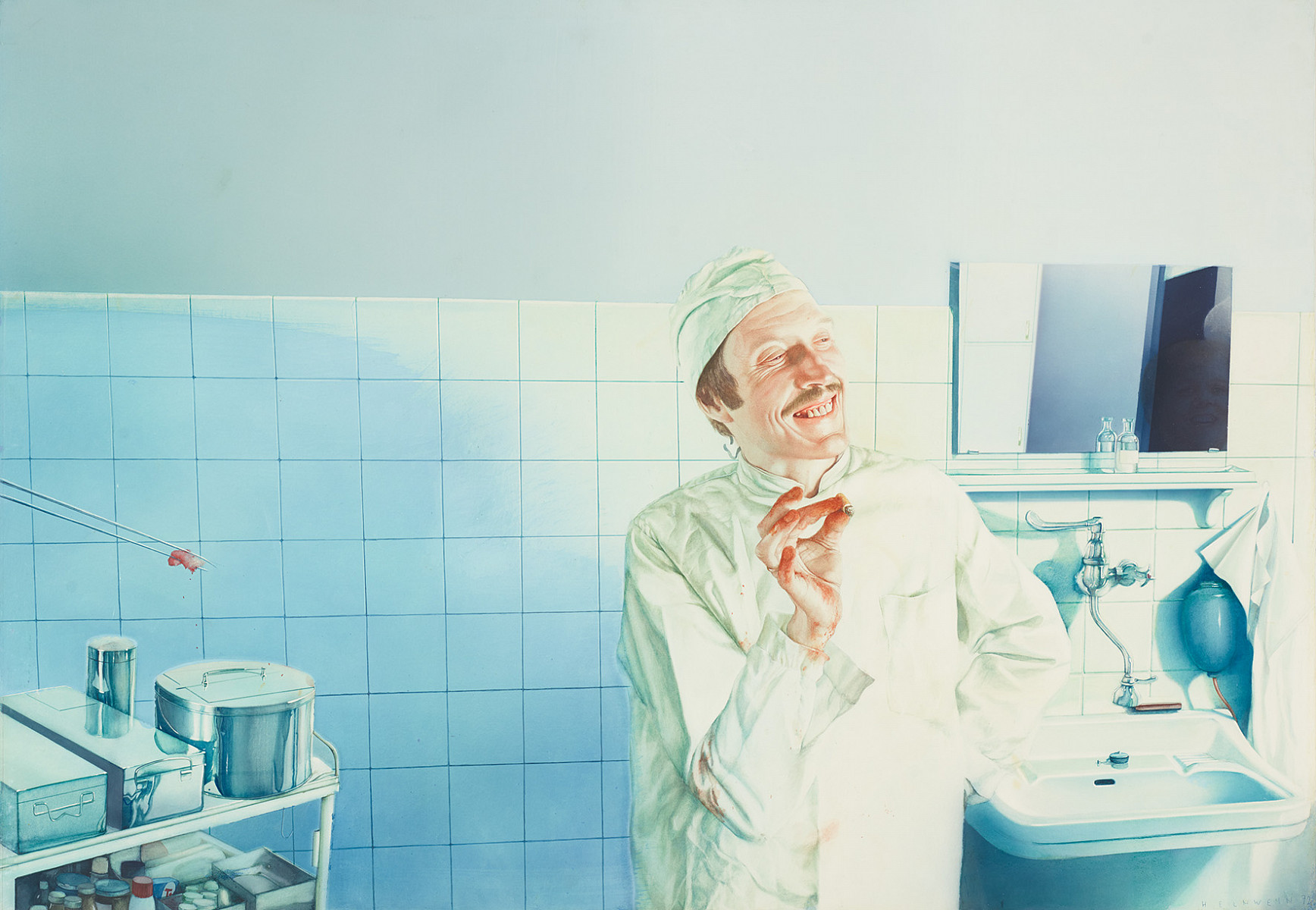 Gottfried Helnwein | The Sneering Physician, 1973 | The ALBERTINA Museum, Vienna – Loan from a Private Collection © Bildrecht, Vienna, 2020
Kiki Kogelnik | Untitled (Bomb), ca. 1964 | Louisiana Museum of Modern Art, Humlebæk, Dänemark. Erworben mit Zuwendung von Lousiana.dk und mit Mitteln aus dem Verkauf von Louisiana Editions © Kiki Kogelnik Foundation. All rights reserved, Foto: Fred Dott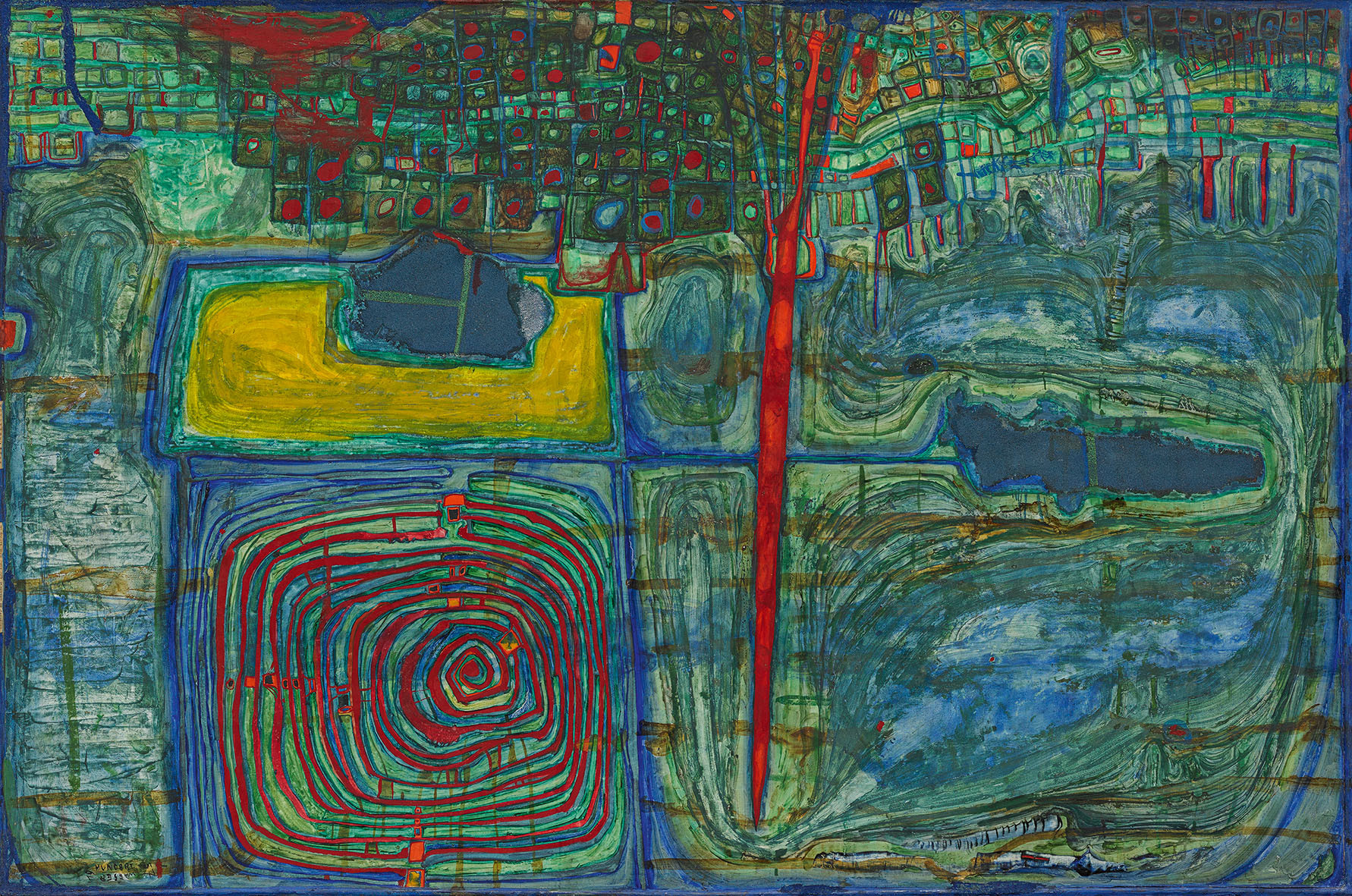 Friedensreich Hundertwasser | 313 Sun for those who weep in the country, 1957/1959 | The ALBERTINA Museum, Vienna – The ESSL Collection © 2020 NAMIDA AG, Glarus/Schweiz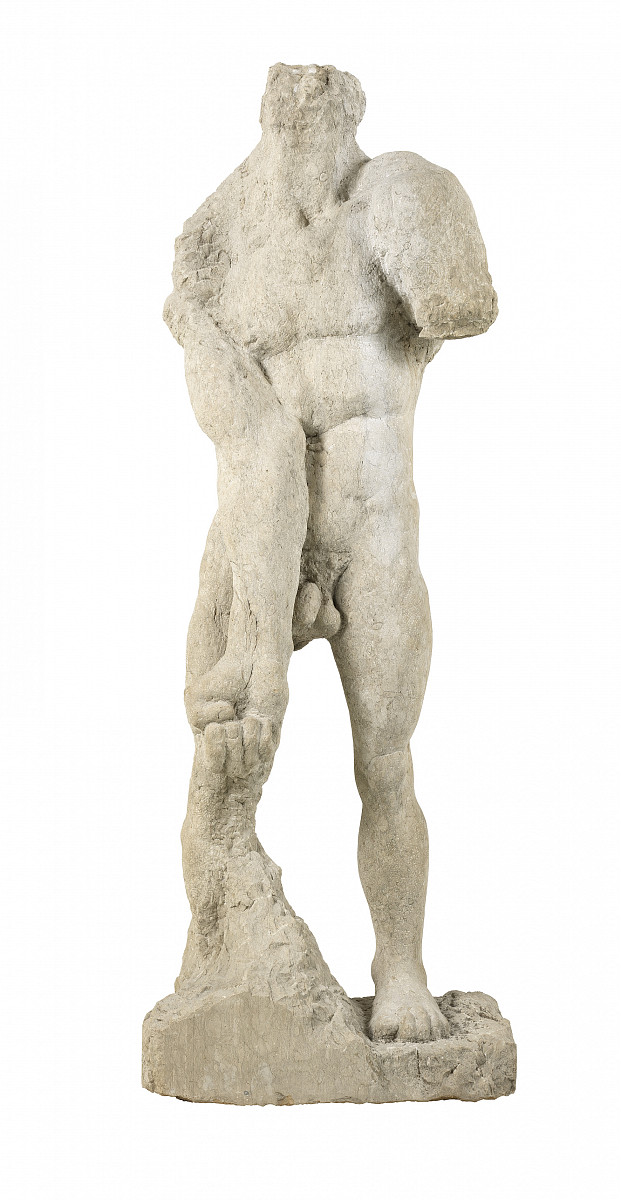 Alfred Hrdlicka | Tribute to Sonny Liston, 1965 | Wien Museum © Alfred Hrdlicka-Archiv, Wien: www.alfred-hrdlicka.com