Claude Monet
Until 6 January 2019
Claude Monet (1840–1926) stands like no other painter for the impressionist style, and as the French "Master of Light", he was also a central pioneer of 20th-century painting. He painted by the seaside, at Normandy's rugged coastal cliffs, and on the banks of the Seine, with the water surfaces in his pictures reflecting the bright, vivid colors of lush vegetation in his summer landscapes and the frozen fog's mysterious grey and blue in his winter ones. Monet's light and colors change on the canvas in accordance with nature's constant transformation, as well as the diversity of atmospheric impressions that the painter gleaned from his motifs—and it was his urge to capture this diversity that moved him to paint many such motifs in series.
The Albertina is devoting a large monographic exhibition to Claude Monet's treatment of color, which has seen little examination to date, as well as to the painter's passionate fascination with the world of plants and water in the garden of his country home in Giverny. Three paintings from the museum's own holdings as well as important loan works from international museums and private collections illuminate Monet's development from realism to impressionism and onward to a mode of painting in which colors and light gradually separate from the subjects that reflect them, with the motif breaking free from mere observation of nature. Eventually, albeit only after Monet's death, these late works would pave the way for abstract expressionism in painting.
On view from 21 September 2018 until 6 January 2019. This exhibition is realized with the generous support of the Musée Marmottan Monet, Paris.


Publication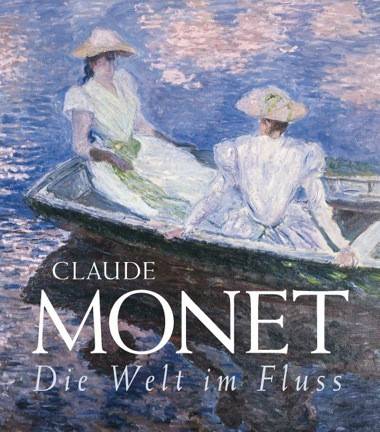 Claude Monet. A Floating World.
More than any other artist, Claude Monet represents Impressionist painting. This volume illustrates Monet's career from Realism via Impressionism to a form of painting in which the colours and light gradually become detached from the object. Focus is laid on his passionate exploration of the landscape along the Seine, the coasts of France and the motifs of his garden in Giverny.
Claude Monet. A Floating World
Ed. by Heinz Widauer and Dieter Buchhart
2018
272 pages
28,5 x 24,5 cm / Hardcover
German EUR 15,00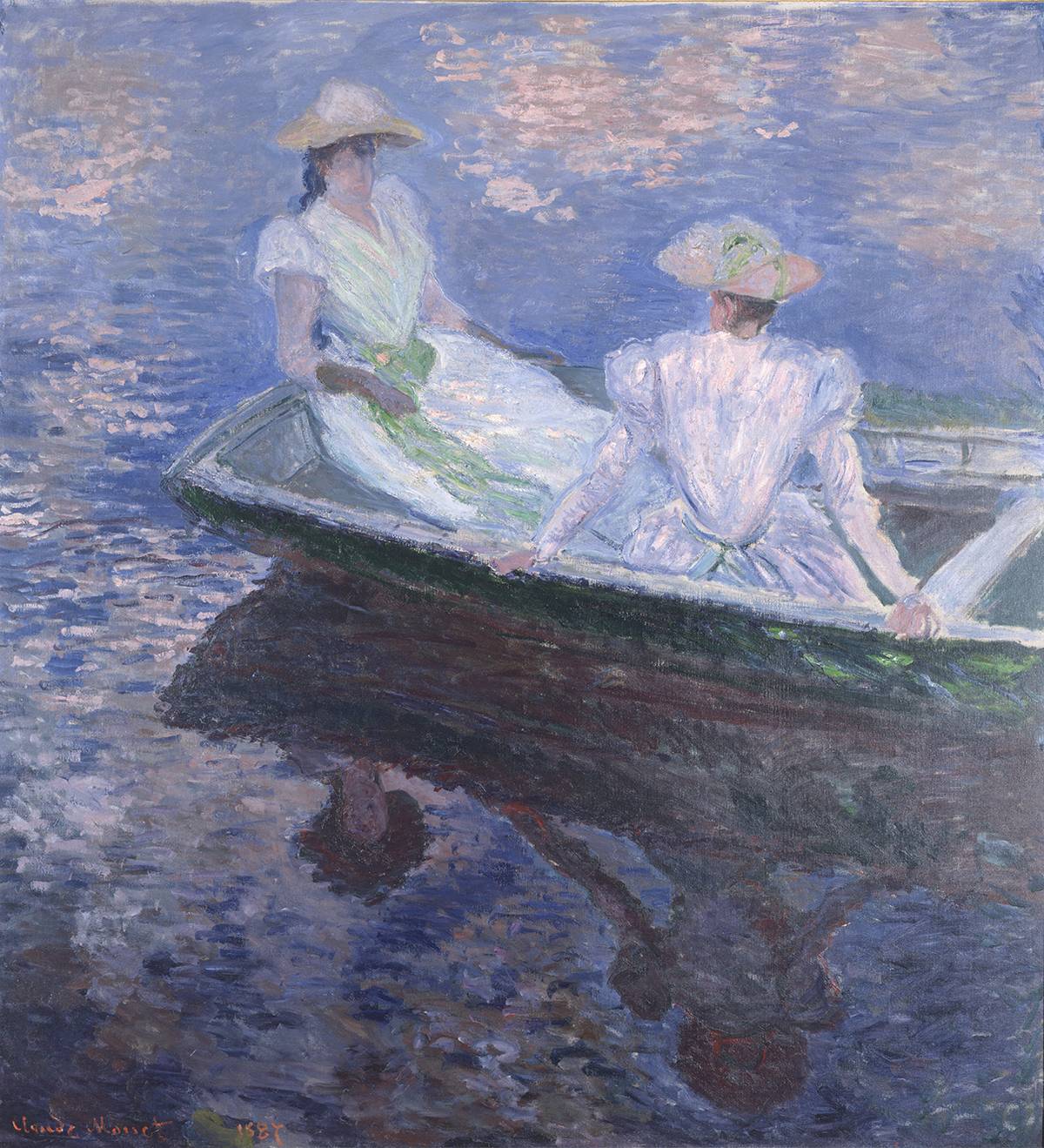 Claude Monet: Young Girls in a Rowing Boat, 1887
Oil on canvas
(The National Museum of Western Art, Tokyo, Matsukata Collection)
© The National Museum of Western Art, Tokyo

Claude Monet: The Water Lily Pond, around 1917−1919
Oil on canvas
(The Albertina Museum,Vienna. The Batliner Collection)

Claude Monet: On the Beach at Trouville, 1870
Oil on canvas
(Museé Marmottan Monet, Paris)
© Musée Marmottan Monet, Paris / Bridgeman Images

Claude Monet: Train Engine in the Snow, 1875
Oil on canvas
(Musée Marmottan Monet, Paris)
© Musée Marmottan Monet, Paris / Bridgeman Images

Claude Monet: Water Lilies, 1907
Oil on canvas
(Musée Marmottan Monet, Paris)
© Musée Marmottan Monet, Paris / Bridgeman Images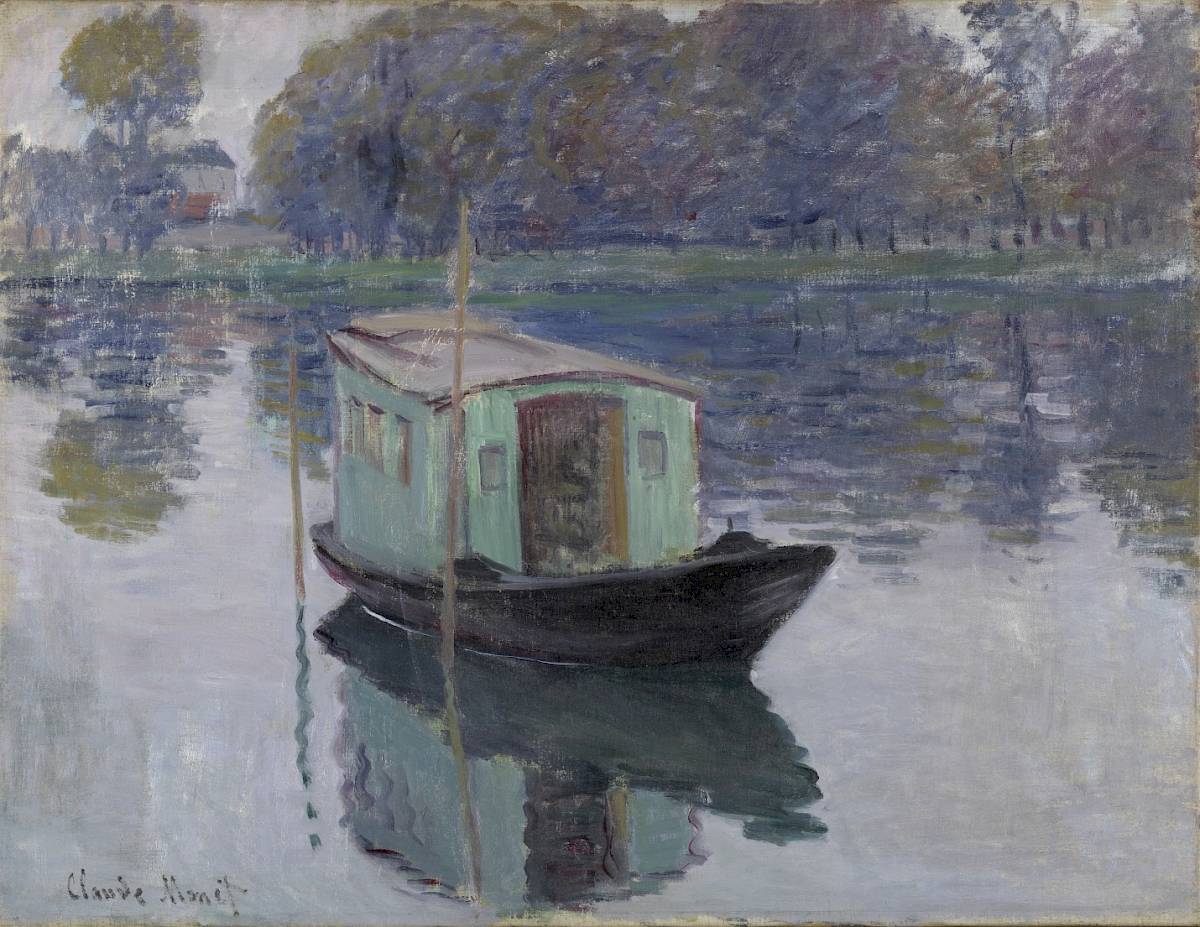 Claude Monet: The Studio Boat, 1874
Oil on canvas
(Collection Kröller-Müller Museum, Otterlo)
© Kröller-Müller Museum, Otterlo

Claude Monet: Houses of Parliament, Sunset, 1900-04
Oil on canvas
(Krefelder Kunstmuseen, Kaiser Wilhelm Museum)
© Krefelder Kunstmuseen, Kaiser Wilhelm Museum

Claude Monet: The Boulevard des Capucines, 1873
Oil on canvas
(The Pushkin State Museum of Fine Arts, Moscow)
© Photo Scala, Florence 2017

Claude Monet: Rouen Cathedral, Sunlight Effect, 1894
Oil on canvas
(Museum of Fine Arts, Boston, Juliana Cheney Edwards Collection)
© Museum of Fine Arts, Boston

Claude Monet: The Landing Stage, 1871
Oil on canvas
(Acquavella Galleries)
© Acquavella Galleries

Claude Monet: The Red Kerchief, Portrait of Mrs. Monet, 1873
Oil on canvas
(The Cleveland Museum of Art, Estate of Leonard C. Hanna, Jr.)
© The Cleveland Museum of Art

Claude Monet: Camille Monet and a Child in the Garden, 1875
Oil on canvas
(Museum of Fine Arts, Boston, anonymous gift in memory of Mr. and Mrs. Edwin S. Webster)
© Museum of Fine Arts, Boston

Claude Monet: Grainstack in the Sunlight, 1891
Oil on canvas
(Kunsthaus Zürich, acquired from the Otto Meister Bequest, with a contribution from the Schweizerische Kreditanstalt)
© Kunsthaus Zürich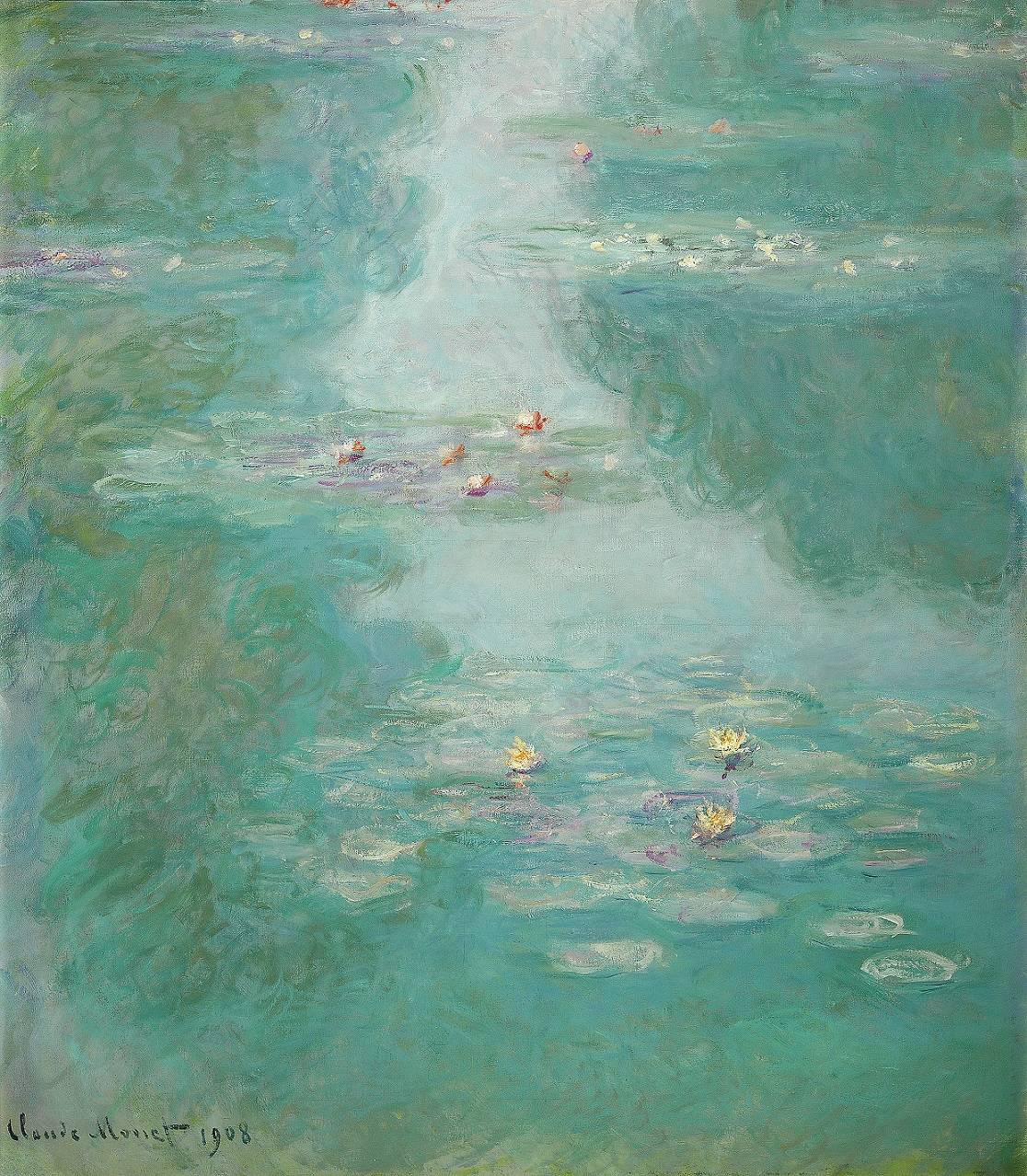 Claude Monet: Water Lilies, 1908
Oil on canvas
(Callimanopulos Collection)
© Callimanopulos Collection, photo: Ugo Bozzi Editore Srl, Rome

Claude Monet: Water Lilies, 1916-1919
Oil on canvas
(Fondation Beyeler, Riehen/Basel, Sammlung Beyeler)
© Fondation Beyeler, Riehen/Basel Sammlung Beyeler; Photo: Robert Bayer

Claude Monet: The Church at Vétheuil, Snow, 1878/1879
Oil on canvas
(Musée d'Orsay, Paris)
© RMN-Grand Palais/Musée d'Orsay/Stéphane Maréchalle

Claude Monet: Lane in the Poppy Field, Île Saint-Martin, 1880
Oil on canvas
(The Metropolitan Museum of Art, New York, Estate of Julia W. Emmons)
© The Metropolitan Museum of Art

Claude Monet: Breakup of Ice, Gray Weather, 1880
Oil on canvas
(Calouste Gulbenkian Museum, Lisbon – Founder's Collection)
© Calouste Gulbenkian Museum, Catarina Gomes Ferreira

Claude Monet: The Rock Needle Seen through the Porte d'Aval, 1886
Oil on canvas
(National Gallery of Canada, Ottawa; gift from the Marjorie and Gerald Bronfman Collection, Montréal)
© National Gallery of Canada, Ottawa